As the Communications Manager with CultureSource, I am excited for my first chance to converse with the diverse, powerful, and engaged CS community.
I've had many enlivening experiences doing communications work in the region and feel energized to join this organization at the beginning of the decade. This start presents an exciting opportunity for change to happen in my life, for ideas to become reality, and for me to learn and grow in this nurturing environment.
As I develop personally in my transition into this communications role, CultureSource is similarly transitioning its brand to more clearly and accurately express itself visually. Have you set your sights on the new look yet? It was developed in partnership with Justin J. Dunn of Increase Branding Design.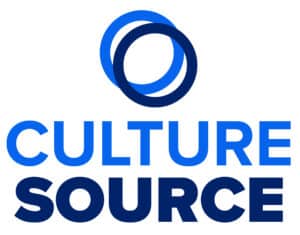 When you see the new CultureSource branding, what jumps out to you first? For me its the bold, minimal look of the sans-serif font. As a writing and design nerd, I love a clean sans-serif.
The unembellished, modern typeface reminds me of CultureSource's guiding principle, "We speak clearly, respectfully and inclusively." Inclusivity starts with communication and I'm glad this is a virtue written into CS culture and represented visually.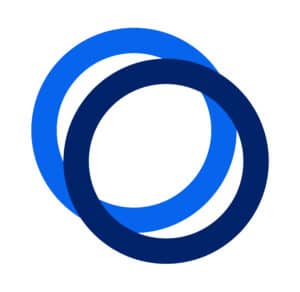 Speaking of inclusivity, the next thing that draws my eye is the intertwined circles above the wording. Overlapping in the middle with individual crescent spaces at each side, this design brings to mind the CultureSource guiding principle, "We must embrace contemporary culture at its core and edges." The overlapping area reminds me of the core of contemporary art while the crescent shapes remind me of the outer edges of expression described in the principle.
I must admit, this is my favorite Guiding Principle. The edges of contemporary culture are where I LIVE! I love to experience out-of-the-box artforms and spend my spare time immersing myself in new ways of expression. Lucky for me Detroit (where I actually live) is a hotbed of creative expression in all its forms.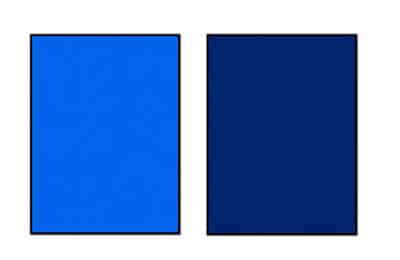 The shades of blue bring the whole image together. Conjuring images of the open clear sky and the depth of unknown waters, the color blue stirs up imagery of vastness and spaciousness in the natural world, similar to the immensity of the individuals and groups dedicating themselves to the arts and culture sector. We are most awe-inspiring when we work together!
As you can tell, I am excited to work within this new concept. As with any art, we can all see different things in it, and assign various meanings to the visual stimuli. This is just my take but I'm excited to hear more about how you all are perceiving this new identity.