Supporting community arts initiatives
CutlureSource's mission is to advance creative and cultural expression, which includes supporting arts projects, cultural organizations, artists, and creative initiatives.
Fiscal sponsorship allows CultureSource to extend our tax-exempt status to organizations or individuals so that they can receive grants or tax-deductible donations for projects aligned with our mission and guiding principles.
Why Choose Fiscal Sponsorship? 
Funding systems of foundation and government grants as well as individual donors looking for tax deductions privilege 501c3 nonprofits and they often exclude independent artists, start-up arts organizations, unincorporated arts groups, and grassroots creative activities from receiving financial support. (These groups may not wish to attain 501c3 nonprofit status or are in the process of obtaining it.)
Fiscal sponsorship allows CultureSource to uplift these initiatives and individuals by enabling them to apply for, and receive, funding for their projects.
By fiscally sponsoring a project, CultureSource is able to accept grants and tax deductible donations on behalf of a sponsored project and then grant those funds to the project for charitable use, abiding by any restrictions the donor placed on them—all in compliance with IRS regulations.
Fiscally Sponsored Projects

For over 85 years, steamship Ste. Claire transported generations of Detroiters to Boblo Island, an amusement park nestled in the waters between the US and Canada. With the vessel under threat of ruin, a doctor, psychic and amusement park fanatic unite to save their beloved steamship from the scrapyard. Interweaving local lore and mythology, Narrated by Motown legend Martha Reeves, this documentary explores the whitewashed history of amusement parks and one crew's crusade to bring back the memories.
The film also pays homage to forgotten civil rights activist Sarah E. Ray who forced the integration of the Boblo Island in 1945, and to the Black founders of the amusement park on nearby Sugar Island—which was established in opposition to segregationist policies of the Boblo Boat.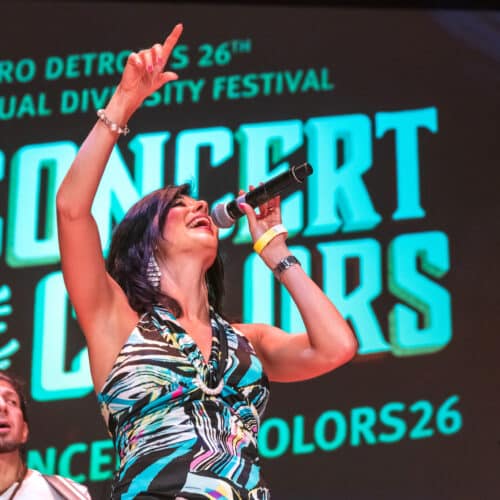 The Concert of Colors is metro Detroit's free annual diversity-themed music festival. Global music at its finest at this colorful, festive, upbeat coveted summer event. Fiscally sponsored by CultureSource, a coalition of creative people and organizations in Southeast Michigan, Concert of Colors has become the Midwest's biggest diversity and arts festival.
This upbeat, week-long festival, unites metro Detroit's diverse communities and ethnic groups through music and dance from around the world—and creates a dialogue where participants embrace freedom of expression.
Over its rich 28-year history, the festival has blossomed into a celebrated, beloved highlight of metro Detroit's summer festival season—one of the few remaining large scale, free-admission music festivals in the area.
The Concert was established by Ismael Ahmed—the former head of the human services organization ACCESS—in 1993 as a one-day event at Chene Park on Detroit's riverfront. In 2019, the concert expanded to nine days and is now attended by 30,000 guests.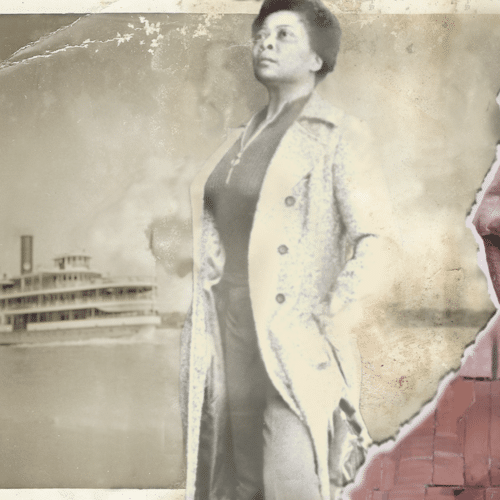 Until now a Detroit civil rights pioneer Sarah Elizabeth Ray has been largely forgotten. The Sarah Elizabeth Ray Project aims to create an interactive multimedia examination and celebration of Sarah's life, hunting through archives, conducting interviews, tracking down documents to tell her story.
Seventy-five years ago a 24-year-old, African American secretary was denied a seat on the segregated Boblo boat, SS Columbia. Like Rosa Parks, she refused to back down, taking her fight for integration all the way to the United States Supreme Court. Represented by fabled NAACP lawyer Thurgood Marshall, Ray won her case. Scholars argue that she paved the way for the seminal, 1954 Brown v. Board of Education, which found that separate was inherently unequal.
The home where Sarah lived still remains abandoned on Woodlawn on Detroit's east side, and still contains many of her personal photographs and letters. Sarah died in near anonymity in 2006, taking her legacy with her.
In 2021, in large part to the work of the SER Project, Sarah's house was designated as one of the country's 11 most endangered historic sites by the National Trust for Historic Preservation.
As a result of the advocacy by the SER Project, Sarah's house was purchased by a Detroit businesswoman who intends to preserve the home as a museum and community garden.
Become Fiscally Sponsored

Primary eligibility requirements for CultureSource fiscal sponsorship:
Mission Alignment — Projects should have a focus on art or cultural production and be aligned with CultureSource's mission.
Funding and Budget — Projects should ideally have a budget of $100,000 or more, though sponsoring smaller projects is possible. Projects should also demonstrate an ability to sustain themselves financially.
Legal Fit — Projects must not use nor be planning to use funds for political campaigning or lobbying, to violate the law, or to primarily create private benefit for an individual. Projects must also be able to prove their legal or tax status as a 501c3 nonprofit, LLC, or other business entity and prove their identity.
Projects will be charged a 7% administrative fee on all revenues. Other fees may apply depending, for instance, on other non-standard support services provided by CultureSource.
CultureSource's board of directors has complete discretion over the use of funds for a project. To protect CultureSource's 501c3 tax-exempt status as a public charity, CultureSource's staff monitors and manages project funds, contracts, and budget matters. CultureSource retains the unilateral right to redirect funds to a different beneficiary who can accomplish the purposes of a particular project or return funds to the donor.