As a part of Watch This Space, CultureSource has commissioned 4 artists based in Southeast Michigan to highlight their favorite works of public art, to encourage you to get offline, go outside, and see for yourself. Third up, photojournalist and public art documentarian Viranel Clerard!

Viranel Clerard is a photojournalist and founder of The Detroit Museum of Public Art, a project in which he is building an an archive of every publicly accessible piece of art within Detroit's city limits. Below Viranel has chosen six pieces of public art in Washtenaw County that he's particularly fond of right now. Check them out below!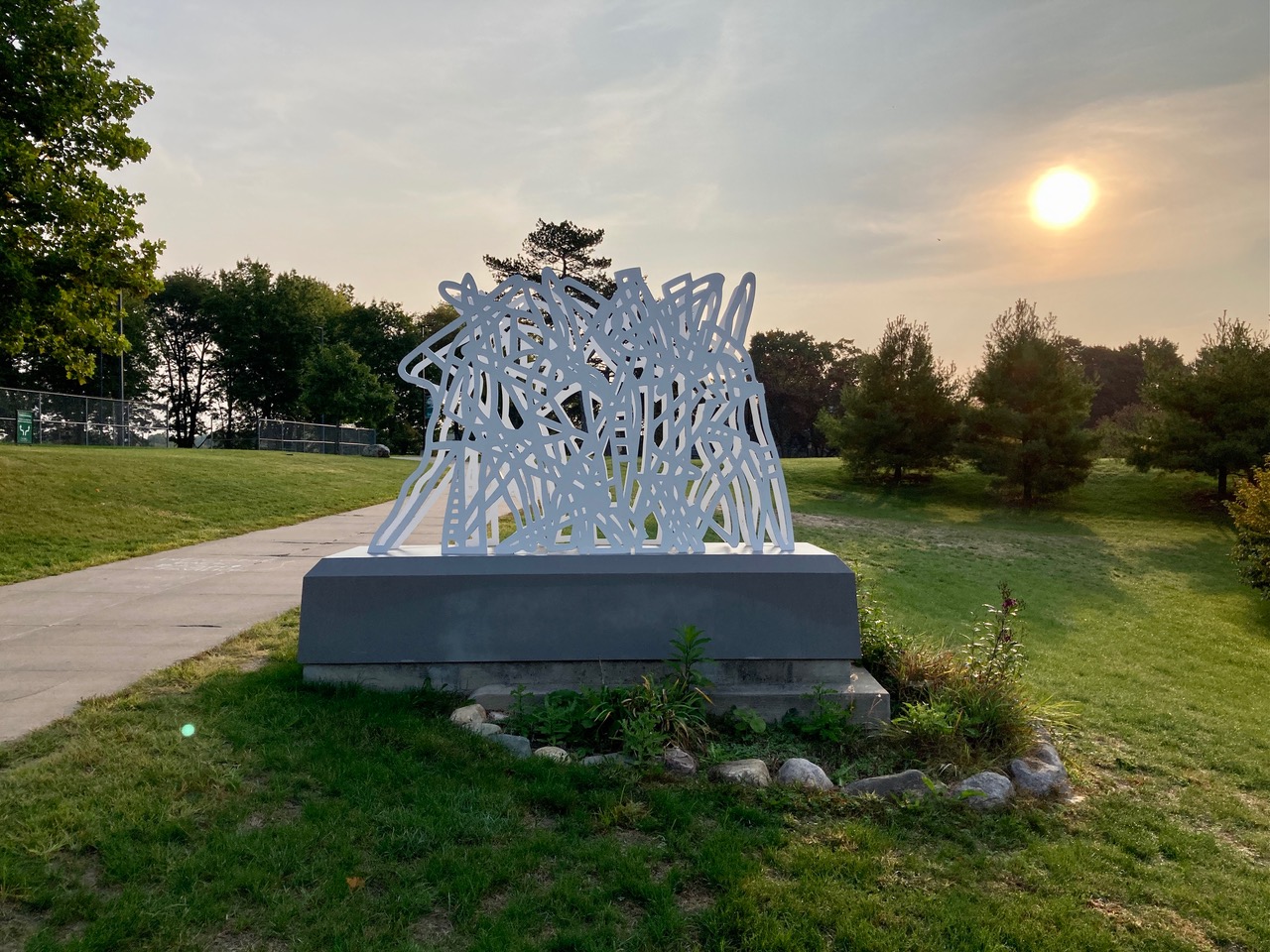 Lineage by Charles McGee
Address: 900 Oakwood Street, Ypsilanti, MI (EMU Student Center, rear)
I like this piece because it's by Charles McGee, an underrated artist from Detroit and former EMU professor. I think of him as the Kerry James Marshall of Metro Detroit. He's 95 years old and just a few years ago was commissioned for one of the largest murals in Detroit. His old age, to me, seems like he's just holding on and waiting for the world to give him his flowers while he can still smell them. Take a minute to search and see his work, it'll be worth your time.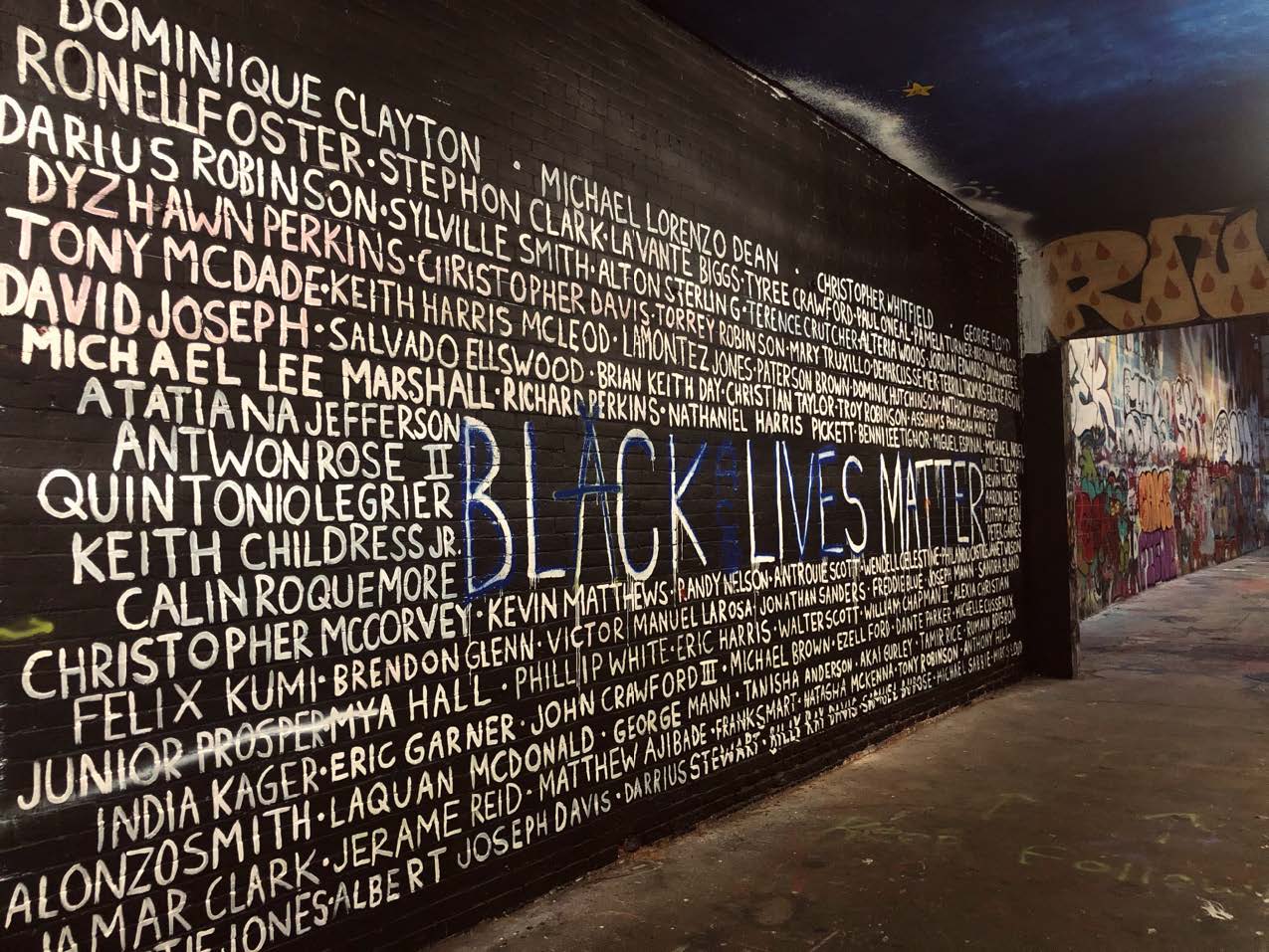 Unknown (Black Lives Matter) by Unknown
Address: 521 E Liberty Street, Ann Arbor, MI
I'm not sure who did this, but the "BLM" statement in this particular location is quite ironic. As I was writing this I leaned that the officers that burst into Breonna Taylor's home (later said to be the wrong apartment) and shot her while she laid in her bed, will not face any charges for her death. Yet, one of the officers did receive charges for disturbing and "endangering the neighbors" while killing her…
I chose this piece as I love all the yard signs, face masks, t-shirts, hats, and window signs that say these words because lately my life has felt more dispensable than ever. I need all the reminders that my life matters because this county makes it so easy to forget.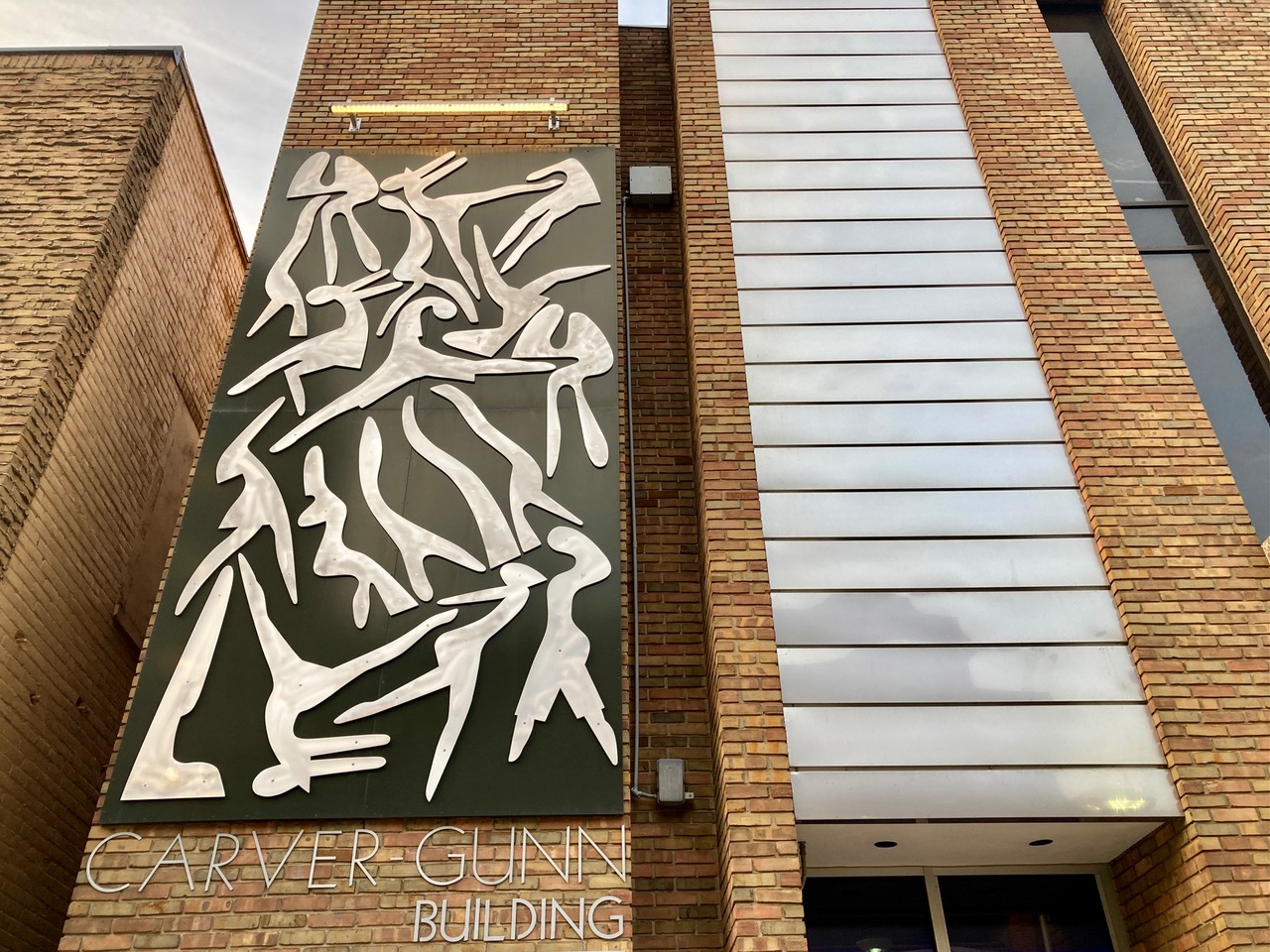 The Spirit of Ann Arbor by Charles McGee
Address: 506 E. Liberty St. Ann Arbor, MI
Another Charles McGee piece – he has such a distinct style. This is a private commission so it gets bonus points from me. Definitely an underrated Ann Arbor gem.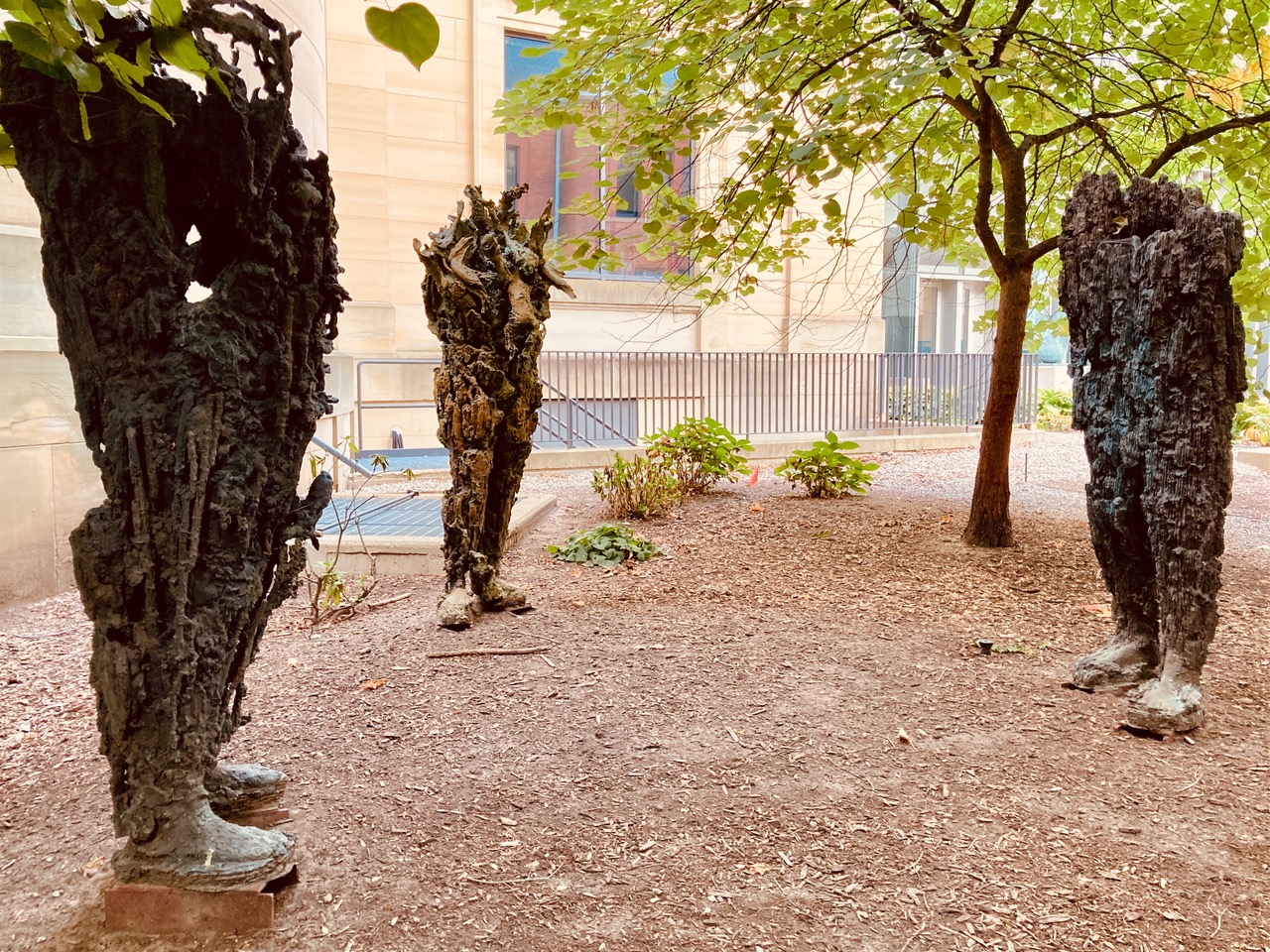 Angry Neptune, Salacia, and Stride by Michele Oka Doner
Address: 525 South State Street, Ann Arbor, MI (UMMA, rear – across from the entrance of the Fine Arts Library)
Michele Oka Doner, like Charles McGee, is another prominent artist with metro Detroit roots. A Michigan alum, she has pieces all over from the Miami International Airport to the Frederik Meijer Gardens to the DIA. I like that this piece is tucked away, it gives you a chance to be alone with it and take it all in.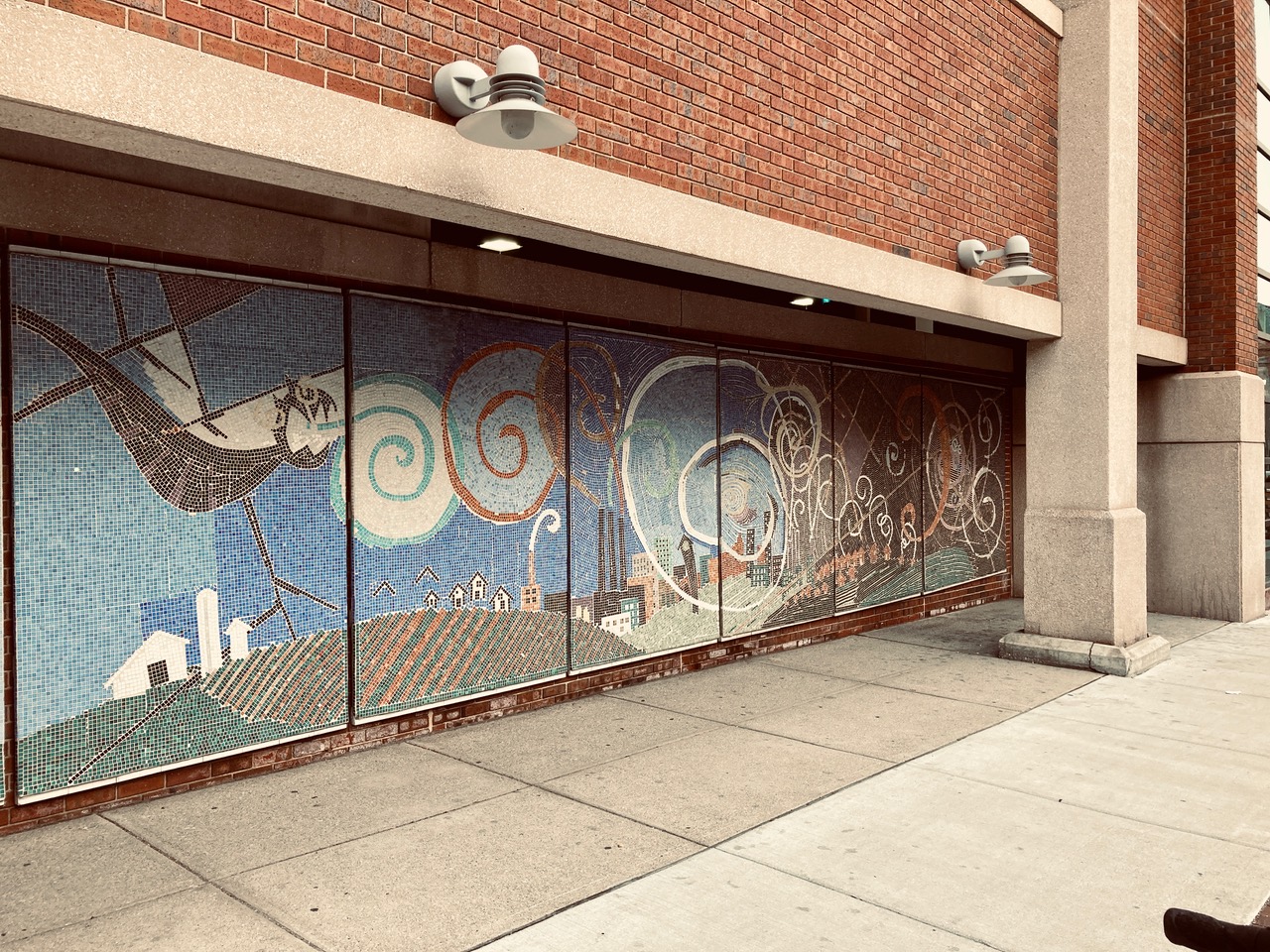 Frames by Michael William Hall
Address: 123 Washington Street, Ann Arbor, MI (4th and Washington Parking Garage)
I'm not familiar with this artist but mosaics are my favorite genre of public art. They're as fun as a mural but with the craftsmanship of a sculpture and the intricacy or tediousness of a painting. They really transform their environment for the better.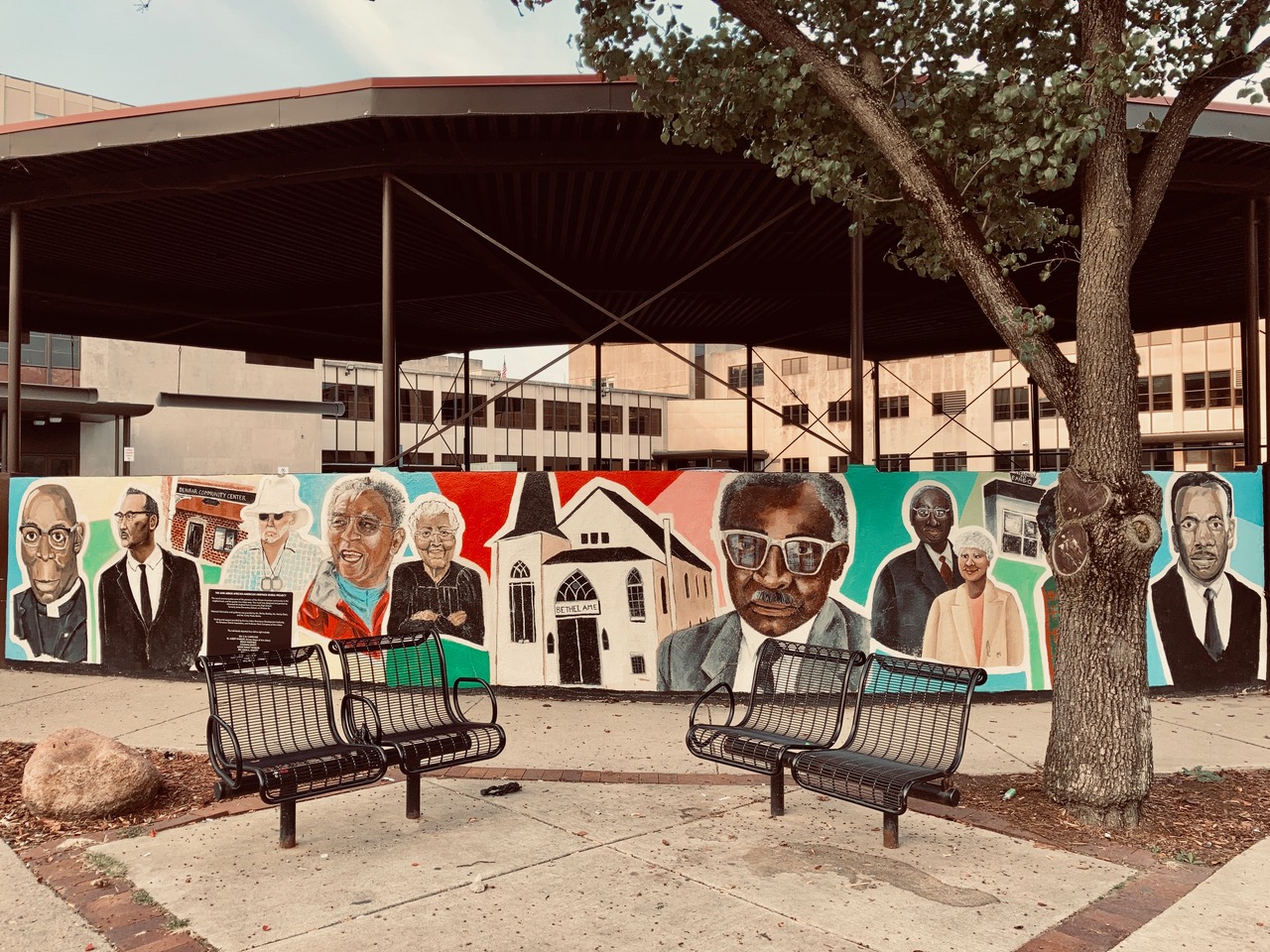 Ann Arbor African-American Heritage Mural by Community High School Students
Address: 123 East Ann Street, Ann Arbor, MI
This is what I call "kid art", art made by students though a school, summer program, nonprofit, etc. I like it because kid art usually fills a culturally or educational void that municipal and private commissions skip over. In this case, it's the history of Kerrytown and honoring of the prominent black residents that helped lay the foundation for what Ann Arbor is today.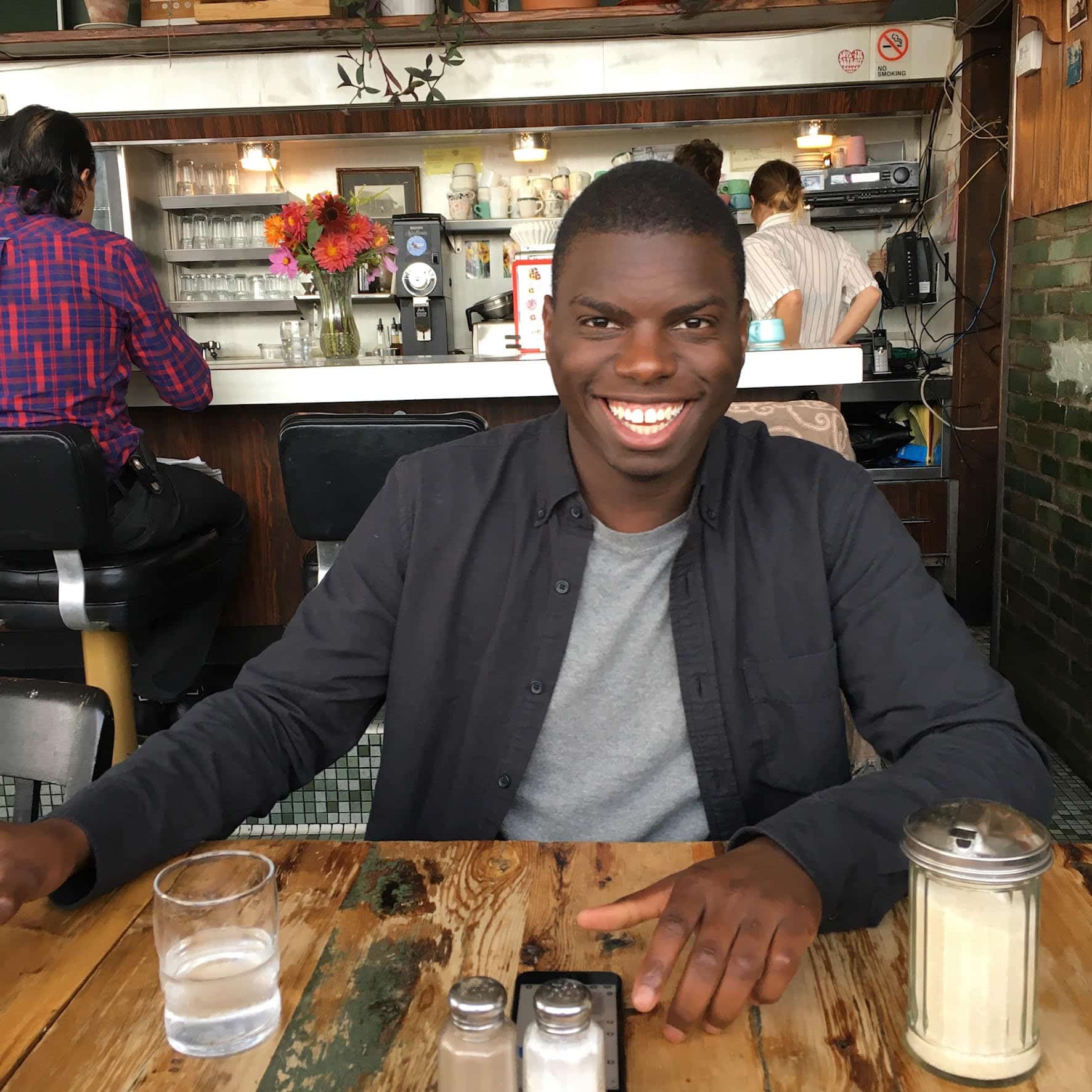 Viranel Clerard
Photojournalist and founder of the Detroit Museum of Public Art
Viranel Clerard is a photojournalist and founder of The Detroit Museum of Public Art, a project in which he is building an an archive of every publicly accessible piece of art within Detroit's city limits. Due to Covid-19 and a hectic back to school season the project is on hold with hopes to have it back in action by fall 2021. He lives and works in Ann Arbor, MI and maintains a photojournal where he documents his day to day adventures on his personal website: clerard.com