Shortly after accepting the offer to become CultureSource's executive director, outgoing board chair Rich Homberg mailed me the book, The First 90 Days by Michael Watkins. As the first leadership tool I received as a first-time executive director, it shaped my early tenure around strategies for creating momentum toward the successes I envisioned, and being in an executive director role for the first time, it normalized the uncertainty about how we would get to those points of success.
Further inspiration for this new beginning came in my car during the 90 minutes (minimum) of my daily commute, where each morning and afternoon for a year, I would listen to episodes of the NPR podcast, How I Built This. Host Guy Raz's interviews of entrepreneurs revealed patterns in their accomplishments that began conditioning me to see innovation as a practice and challenges as navigable.
In my first five years at CultureSource, our team has realized more success than expected by many people, including those closest to our work. The likelihood of those victories was braced by our founding leadership's enduring conviction in the potential of coalitions and amplified by the present-day grit of our talented staff and loyal partners.
As we consider the milestones and relationships described in this five-year lookback, our pride in what has been is powering what we believe still can be.

Omari Rush
Executive Director
Founding Board Chair
Steven Hamp
Founding Executive Director
Maud Lyon
Board Chairs: 2017–2022
Rich Homberg
Dr. Tonya M. Matthews
Michael Morin
Diana Abouali
Devon Akmon
Elliott Broom
Bob Bury
Dominic DiMarco
Kerry Doman
Mel Drumm
Afa Dworkin
Annmarie Erickson
Tiffany Ford
Phil Gilchrist
Marianne James
Frank Jonna
Peter Katz
Tom Lewand
Maury Okun
Brent Ott
Christian Øverland
Angelique Power
Peter Robinson
Salvador Salort-Pons
Olga Stella
DeLashea Strawder
Kylee Wells
Patrick Willingham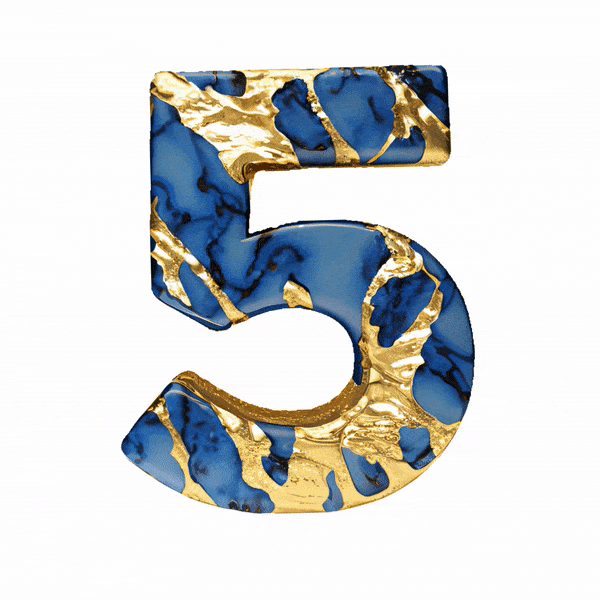 Five Years of Strategic Growth
This report on the recent successes of culturesource begins with intentions set forth by new executive director omari rush to assess the capacities of culturesource ahead of imagining future success.
The three years preceding Omari's tenure were characterized by commonly recognized post-founder transition dynamics, which set up ideal conditions for an intensive reconsideration of CultureSource's core purposes.
The Hudson-Webber Foundation, led by Melanca Clark, provided a grant for CultureSource to engage 8 Bridges Workshop, based in St. Paul, Minnesota, to conduct an organizational assessment. The assessment began during CultureSource's 2017 executive director search and involved 8 Bridges ascertaining CultureSource's strengths and potential. Early in his tenure, Omari's own instincts and observations about best next steps were fully aligned with the 8 Bridges recommendations and together, the assessment and a new leader helped to set the stage for change.
Three CultureSource team members who were already working at CultureSource when Omari began, rounded out the guiding group that successfully made the major shifts that have since transformed the organization. Business manager Jane Linn stewarded the organization's operations and offered critical executive counsel. Kim Howard cultivated connections with stakeholders and proactively supported members and partners in navigating CultureSource experiences. Michelle de la Fuente focused on maintaining CultureSource's channels of connectivity and promotion and evolved her role constantly to adapt to the needs of the organization.
With the board and staff, Omari redefined foundational beliefs—from the vision to guiding principles—and devised an arc of activity that would guide the organization over the next five years: stabilize the organization, repair aging systems and weakened relationships, invest in coalition-building to advance the work, and identify bold moves that would signal innovative and responsive change. These four activities would eventually comprise the CultureSource "strategy arc," a framework for decision-making and reflecting on outcomes.
By the end of 2018, Omari was able to announce "CultureSource 2.0" with a refreshed outlook on the future of Southeast Michigan's cultural sector and CultureSource's caretaking capacity. The 2018 annual report opened with Omari saying, "My first 12 months as CultureSource's executive director have been wonderful. I inherited talented staff teammates and 15 new board member coaches— including new board chair Dr. Tonya Matthews— who I immediately began working with to manifest CultureSource 2.0. Thus far, our work has been characterized by steady progress and perpetual optimism, and moving forward we will continue nurturing creativity and community connection throughout Southeast Michigan."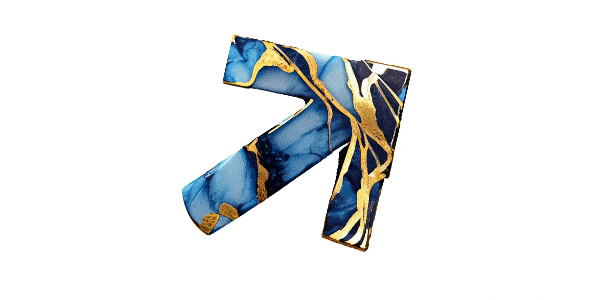 2017
Joining the 'Rust Belt' Arts Group—a consortium of
 peer executives in Cleveland, Columbus, Indianapolis, Pittsburgh, and Toledo—offers fundamental calibration to local arts agency work.
Selection as one of three national partners of Mural Arts Philadelphia stretches how we worked and who we worked with.
2018
Our first new regranting initiative post transition, CulturePop (with the Gilbert Family Foundation) emphasizes creativity in public space and value of membership.
Leadership acumen surges after Omari is invited to join the Association of Performing Arts Professionals Leadership Fellows Program.
Enhanced responsibilities in Detroit Arts Support sparks important relationship building with philanthropists and leaders.
2019
Our profile vaults as we partner with the National Endowment for the Arts to first host a regional roundtable in Detroit exploring the intersection of art and digital tech, and later to host a Detroit meeting of the National Council on the Arts.
Sunsetting IXITI, a legacy bold move with deficiencies that became burdens, garners new trust and confidence as a demonstration of responsiveness and prudence.
2020
Quick and robust Covid relief efforts illuminate the essential nature of our work in the Southeast Michigan ecosystem.
The Warhol Foundation, selecting CultureSource as its regional regranting partner, boosts our burgeoning artist services portfolio.
Our digital arts infrastructure partnership with the Gilbert Family Foundation situates us at the crossroads of contemporary culture and responsive service.
2021
The Kresge and Ford foundations provide $1.5 million in multi- year support for our racial equity initiatives—an historic investment in CultureSource.
Our strategic aims to build a bigger coalition are galvanized when the State of Michigan expands our arts regranting region to three counties.
2022
A leading consultancy in change management and adaptive leadership, EmcArts is integrated into CultureSource: a paradigm shift in our sustainability and service capabilities.
Our potential to advocate for and spur radical change exponentially increases with the Knight Foundation's million-dollar commitment to our tech and arts program.
CultureSource was founded in 2007 to serve as a vehicle for connection and capacity-building for arts and cultural organizations in Southeast Michigan. Fourteen organizations, representing the largest in the region, initially came together in 1996 to advocate for increased public funding for the arts. They soon realized that to succeed with this aim, their coalition needed to be broader and more diverse. A larger coalition of thirty organizations subsequently formed to create the organization that has evolved to become CultureSource.
CultureSource has developed and delivered a varied menu of programs over its history, responding to the changing contexts, opportunities, and needs of its member organizations and the communities they serve. By doing so, CultureSource has earned a place at the forefront of cultural development in Southeast Michigan, helping to articulate the sector's shared vision and values, and supporting organizations to develop the evolving capacities needed to thrive in a changing world.
CultureSource organizes its work under three pillars—convening, funding, and research—with robust offerings in each of the three.
Its membership has grown to more than 170 organizations, and its budget has quadrupled over the past five years, to $2.3 million annually. This report documents CultureSource's growth trajectory since 2017, the year Omari Rush was named executive director. These years have been marked by strategic growth that has brought CultureSource to national prominence among cultural development organizations in the United States.
Report details include CultureSource's five-year activities and investments, sharing how the organization has purposefully and consistently engaged with members, grantmakers, policy leaders, researchers, and audiences to bring its vision to life: flourishing Southeast Michigan communities that visibly benefit from a diverse and thriving arts and culture sector, which itself receives indispensable support from CultureSource.
Convening
Connecting leaders, organizations, and ideas through workshops and networking opportunities
Funding
Supporting creative projects and people by managing grantmaking programs
Research
Sharing knowledge to advance the sector in order to strengthen data-informed decision-making