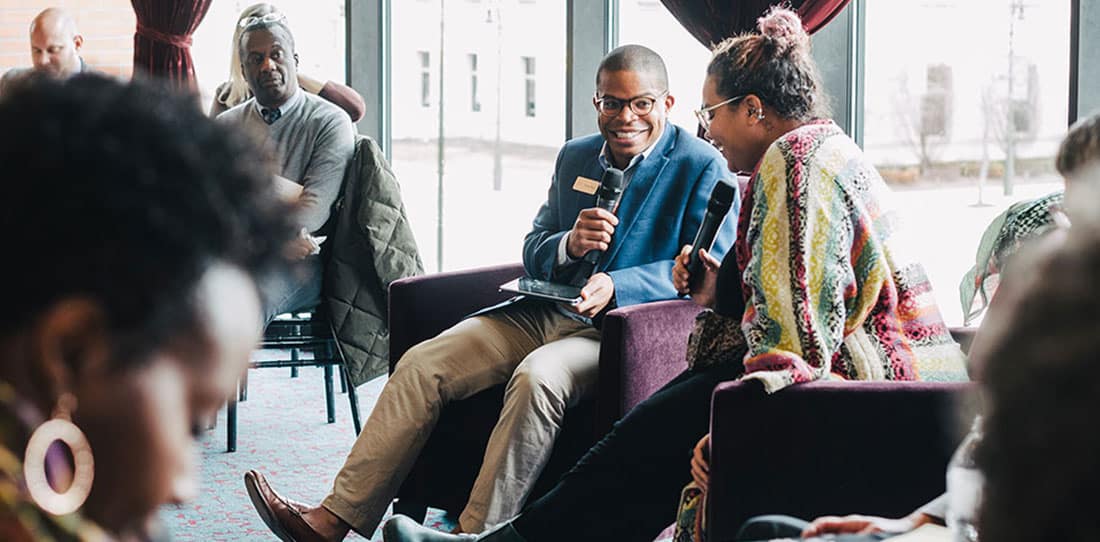 Dear CultureSource Members,
On August 3—the evening following the El Paso mass shooting (which would become the eve of the Dayton mass shooting)—a friend gave me the October 2017 issue of Departures magazine.
This special edition in her pile of back issues was guest edited by Pharrell Williams and themed, "Why We Need Artists, Designers, Chefs, Musicians, Writers More Than Ever." My friend shared it knowing CultureSource's vision and work—though she was unaware of how salient its message would be after the weekend's 24-hour concentration of terror and tragedy.
Pharrell's guest editor letter stated the following about the arts: "That's why I believe we have to support institutions that offer the infrastructure for young people to hone their crafts and develop skills, to learn to express their ideas. These things need to be protected. And artists have to feel that their imaginations are not a distraction. They need places for their minds to be sponges. Because those minds are going to be the ones to save the world one day."
I rely on those minds of artists—to help me reflect on history, process current events, and engage my emotions. And to ensure our region's communities feel similar benefits, CultureSource is nurturing a more complete arts ecosystem inclusive of 1) informal activities that emerge organically, 2) work of established and professional artists, and 3) facilitators of creative space and creative potential. Specifically, in the last four weeks, our CultureSource staff work has embodied this dimension of our vision:
We administered grant programs (Creators of Culture and MCACA Minigrants) supporting small-scale, informal, and/or artist-led activities
Staff members participated in focus-group style grant reviews for arts organization and arts project support
Jane Linn attended the Springboard for the Arts three-day, train-the-trainer seminar in St. Paul, Minn., "Work of Art: Business Skills for Artists"
As the new home of Concert of Colors, we fiscally sponsored our region's annual festival of artistic and cultural diversity
With community partners like the Quicken Loans Community Fund, we are once again presenting CulturePop in August to highlight pop-up expressions of creativity in downtown Detroit
Plus…back in May, we worked with Americans for the Arts to present the workshop, Artists at the Community Development Table, in Ypsilanti
We will keep up this work, in consultation with you and in support of your own efforts to have the arts flourish in your communities and in your own lives.
Cheers,
Omari