One night I lie in bed reading the foreword to "Beloved" by Toni Morrison. She details leaving her job at the publishing house only after she'd written four novels—that resonated with me.
An esteemed creator like Toni Morrison had a day job even after finding national success?

After reading several of her novels, regarding her as a master of language and her craft, I immediately had this other sense of connection to her. She and I aren't as different as I thought.
Now, I'm no Toni Morrison. But like Toni, I worked to support myself through college and now as a professional musician. I have this dreamlike image in my mind of surviving—thriving—as a full time artist galavanting around the world on tour. But, reality quickly sets in when bills are due. This reality is the same for most of us, yet in conversation with other musicians, I often felt they looked down on me for working to support my art. As if the struggle one faced without a job was the moral high ground, perched high above those who struggled (yes, it is still a struggle) with a day job. It took many years to tune out those voices of dissent.
The pandemic cemented my desire to work to support myself. While I disliked my job at the time, I was grateful to have my mind on something besides the state of the world. I was fortunate to have money coming in so I could pay rent once the moratorium was lifted. I was even lucky enough to have extra money to hop onto the many baking trends. I eventually started a baking popup to offer my goods when bakeries were closed. While this time was still difficult, working during it helped me realize that a job could help me stay stable during times of financial uncertainty.
So, what does having a job mean for artists?
Working provides capital for creative projects
Grants are fickle, and studio time can get expensive very fast. If you can't get a grant to subsidize the cost of recording, mixing and mastering, or to rent an artist studio, you have a way to steadily budget for those things through your day job.
A day job can also fund additional expenses related to being an artist: materials, instrument repair, purchasing new gear or tools for your practice, travel expenses like flights or lodging, call of entry fees, and more.
Consider starting an LLC to keep your day job and artist finances separate
Your day job can cover your living expenses while your LLC can fund the art expenses.
Tracking your expenses and income for tax purposes can become much easier with the separation between personal and business finances.
When starting a business, you can also start a specific type of self employed retirement account, e.g. an SEP IRA, with revenue from your artistic practice. This could be beneficial if a 401k or other type of IRA account isn't offered through your employer.
You have to make sacrifices
Working part or full time means you might not have as much time or energy to devote to your craft.
You have to be selective about the gigs you take. But, being selective means you can give a full-body YES to the gigs you really want to do.
You may have to try several jobs to identify your own needs and learn how to seek out support from an employer
Working part time could give you more of the time and energy to devote to your craft, but it might not provide the income you need for housing and the high cost of car insurance in Detroit.
Part-time jobs seldom come with benefits like healthcare. Even jobs with health coverage might make you some out of pocket costs, have high deductibles, not offer coverage for preexisting conditions, or not provide options for mental healthcare.
With the return of live performances and gallery exhibitions, you'll need to consider the paid time off offered by a potential employer: Is it enough to be able to take time off for those full-body YES opportunities?
Seek positions that meet your specific needs and, maybe of equal importance, employers who value your on-the-ground experience as an artist.
I used to feel guilty when I told people I worked. I heard all of the negative voices about not being good enough to make music work without a job, not devoting the time to my craft to be truly excellent, etc. But what they didn't know was that I was still at the poverty line when I first started out post-grad. How was I being shamed for working and yet still so broke?
Learn learn how to own your choice to work and be an artist
Prioritize your own goals first and foremost, and maybe they're financial goals. Consider building an emergency savings account, if you want to live with or without roommates, how much disposable income you want to have for your hobbies outside of your art, or the quality of life and lifestyle you want to have.
Consider if you want to align your work with your art, work for an organization in service to other creatives, or serving your local community.
Once you get clear on what you want for your own life, you can build the model that is right-sized for you.
Hearing stories like Toni Morrison's, artists featured in The New York Times, or the elders in my own community talking about their experiences working and supporting their art and oftentimes their families, helps affirm there isn't a one-size-fits-all approach to being an artist. Regardless of what you choose, you're the only one who has to live your life. We all have to start somewhere, even if it's not your final form.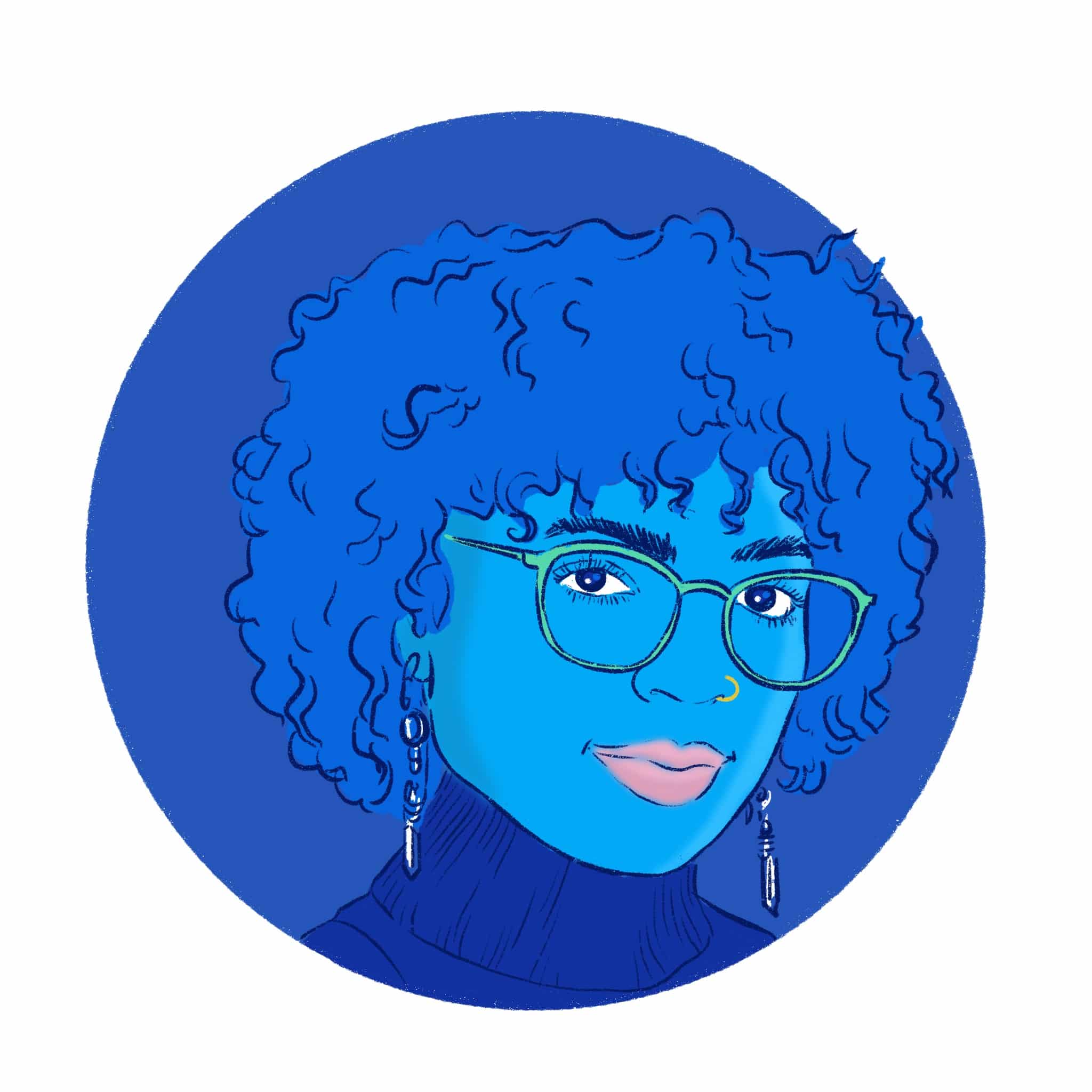 Kaleigh Wilder
Project Specialist
Kaleigh joined the CultureSource staff in July 2022. She supports internal operations, the executive director, and board of directors. Kaleigh is a 2022 Kresge Artist Fellow and a 2021 New Music USA Creator Fund recipient. She co-directs an annual music festival in Ann Arbor, Third Place [MusicFest], which received a grant from the Community Foundation of Southeast Michigan for their 4th annual festival May 17-20, 2023.
Kaleigh has an recently performed with CultureSource member organization University Musical Society at the Ypsilanti Freighthouse where she premiered a new, multidisciplinary project.