We asked 10 curators, arts administrators, and artists in Southeast Michigan questions about the future and creativity as inspired by Black Futures by Kimberly Drew and Jenna Wortham. Read their responses below, and pick up a copy locally at Source Booksellers (Detroit) or Literati Bookstore (Ann Arbor).
Mosaic Youth Theatre of Detroit
The future is ripe with promise and possibility. It welcomes our whole brilliant, beautiful and complex selves and celebrates our uniqueness unapologetically.
The future is always brighter coming out of darkness.
The future is warm physically, energetically, emotionally, and intellectually.
I see a future in which community care comes first, and we are empowered to take care of ourselves and each other.
What's uncomfortable about moving into the Future?
Sameness. I cringe when people express their desire to "go back to normal." First acknowledging the loss of people, they can never be replaced and their legacies should be honored. Secondly, the uncertainty of the pandemic has made the world more receptive to innovation, and success is now open for interpretation. Black people are uniquely prepared for this landscape. From culinary arts to music, we take what we have and make something completely original. Sameness robs Black creativity. The only thing I want to be the same in the future is everyone's access to capital.
That we as a society have yet to reckon with the ways the structures of our society continue to fail us. A push for "normality" over transformative change.
Future tense is near and far, tomorrow and several years from now—minutes to seconds away and decades into somewhere at some time. I'm like the white rabbit in Alice in Wonderland—even though I'm not counting the minutes, I know my time is short and will eventually run out. I pace myself against the uncertainty of the unknown and lean on my strengths, the strength of those that love me and I love back and those that rose up, against all odds—it's there, that I find peace.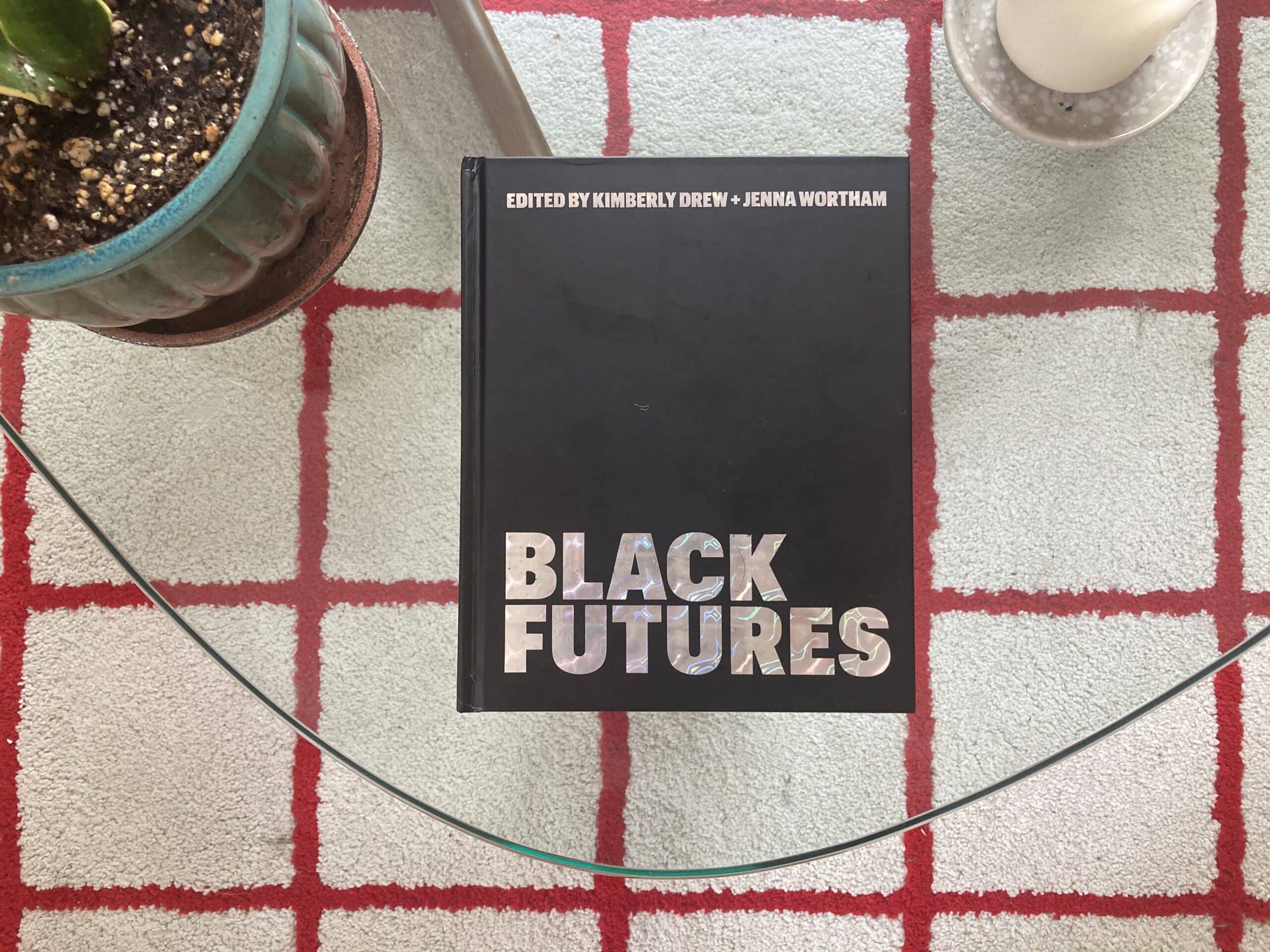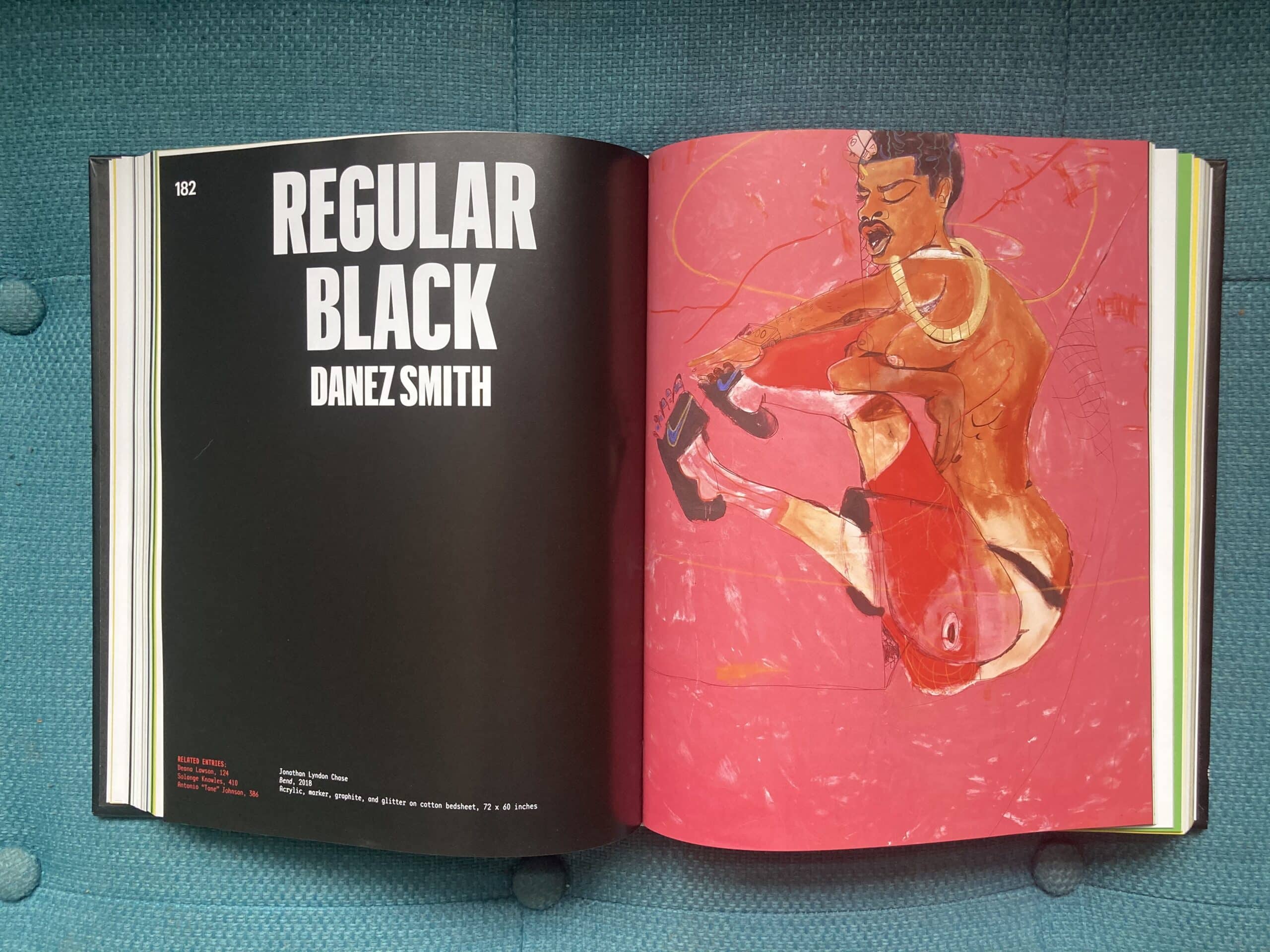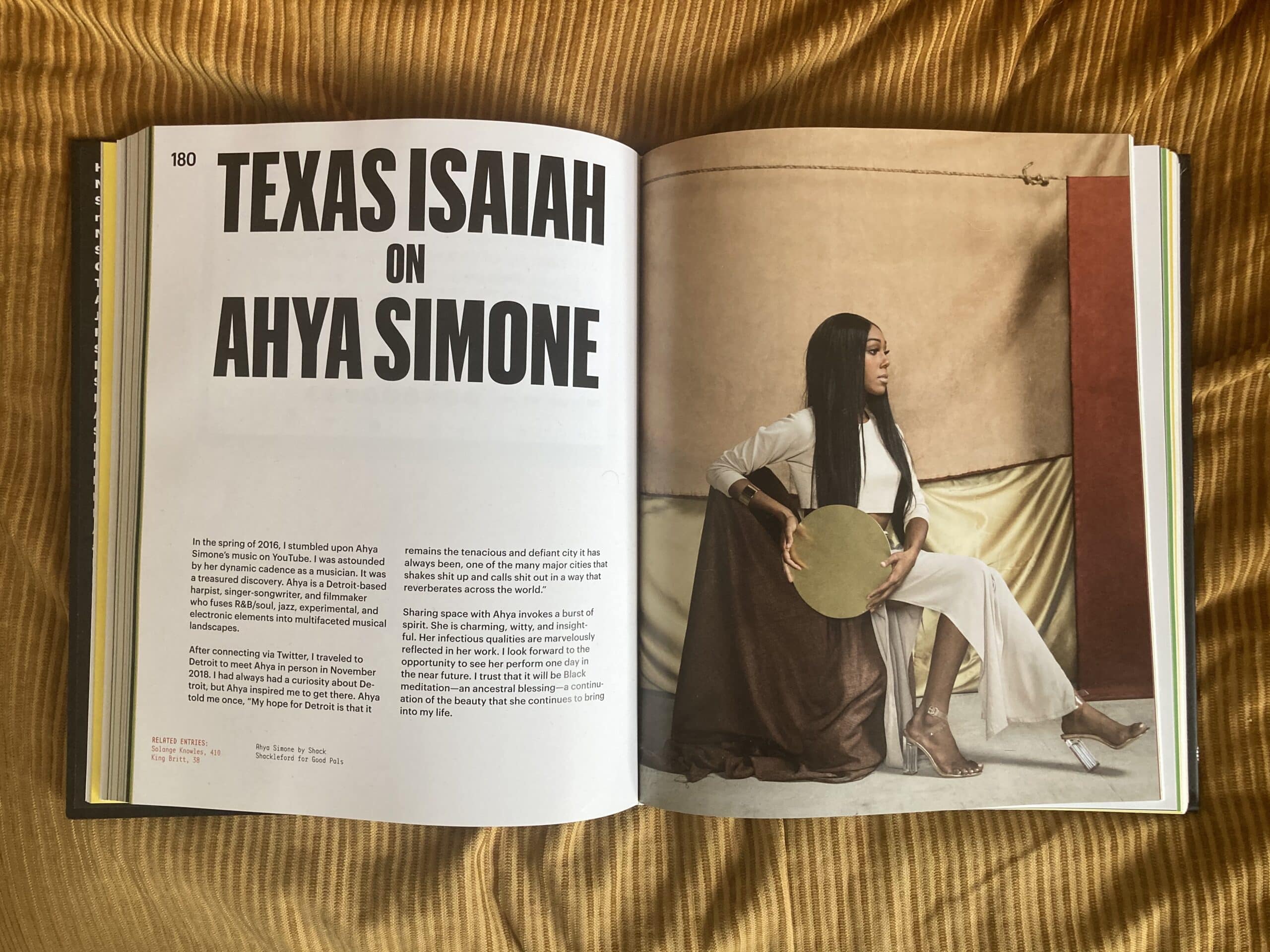 What art is shifting your thinking these days?
Interestingly, the art in my home. I have been spending so much time at home, looking at what is on my walls in my space, that I've begun to have an even deeper appreciation of the context behind what I own. For example, I have a couple of pieces that were artists' experiments. For one, the story goes that it was an experimentation with acrylics after that type of paint was commercially available and popularized. I look at it now with a totally different perspective, inspiration that all things were once new, and encouragement and empowerment that experimentation—trial and error—is the path to mastery.
Kerry James Marshall: Mastry reminds me of my history. His art reminds us that we can just be ourselves by the figure doing nothing in the painting.
The depth and yet simplicity of Tobe Nwigwe's music videos have sparked something in me.
Black Twitter, Tik Tok and Instagram artists, writers, humorists, critics are shifting my thinking these days. They make me laugh, cry, and think.
If you could design the Future 10 years from now, who would you do it with?
I want to design a future with Tricia Hersey aka the Nap Minister. We need a future that prioritizes rest.
N'Namdi Center for Contemporary Art
Nikki Giovanni, Eminem, Beyoncé, and a whole slew of African and African American visual artists.
Everybody! But more specifically I would want my grandfather there. He recently passed, but I relied heavily on his wisdom. I also would want my niece there, she's two, and looks at the world with wonder. Wisdom and wonder can help shape a future everyone could benefit from.
Bill Gates, Sydney James, and Kamala Harris—unless, because this is hypothetical, I could have Shirley Chisolm, Richard Pryor, and Jimmy Carter.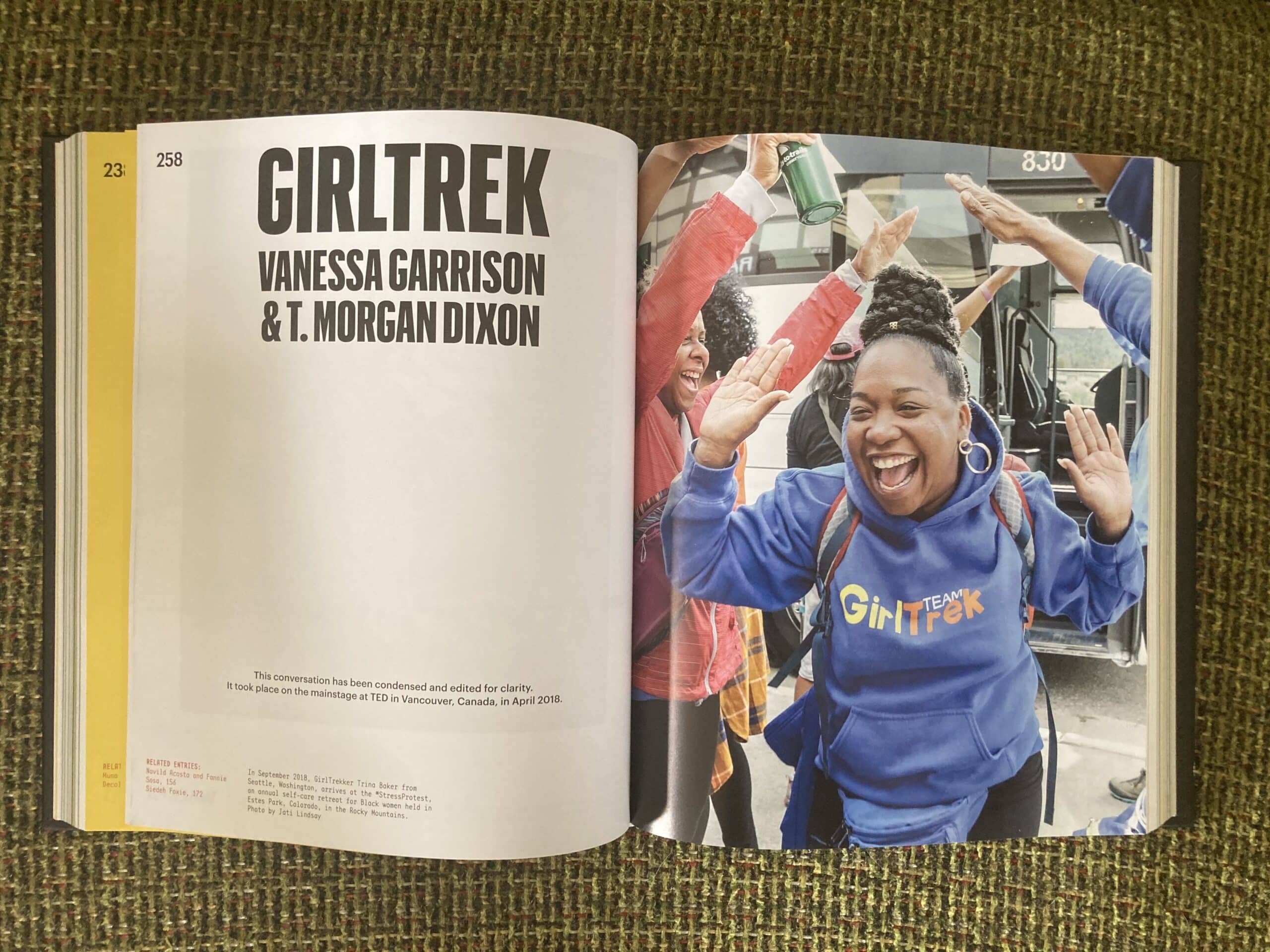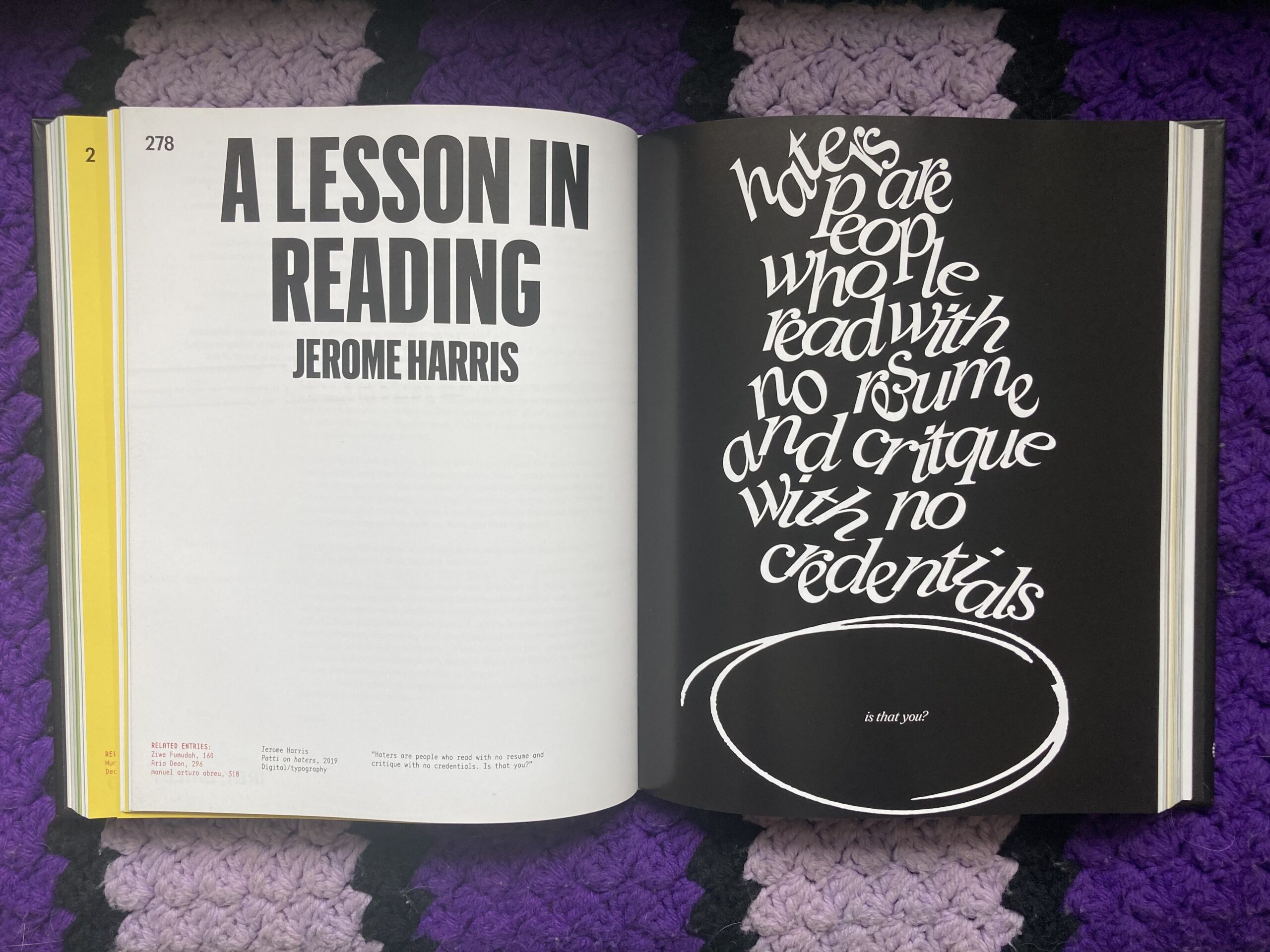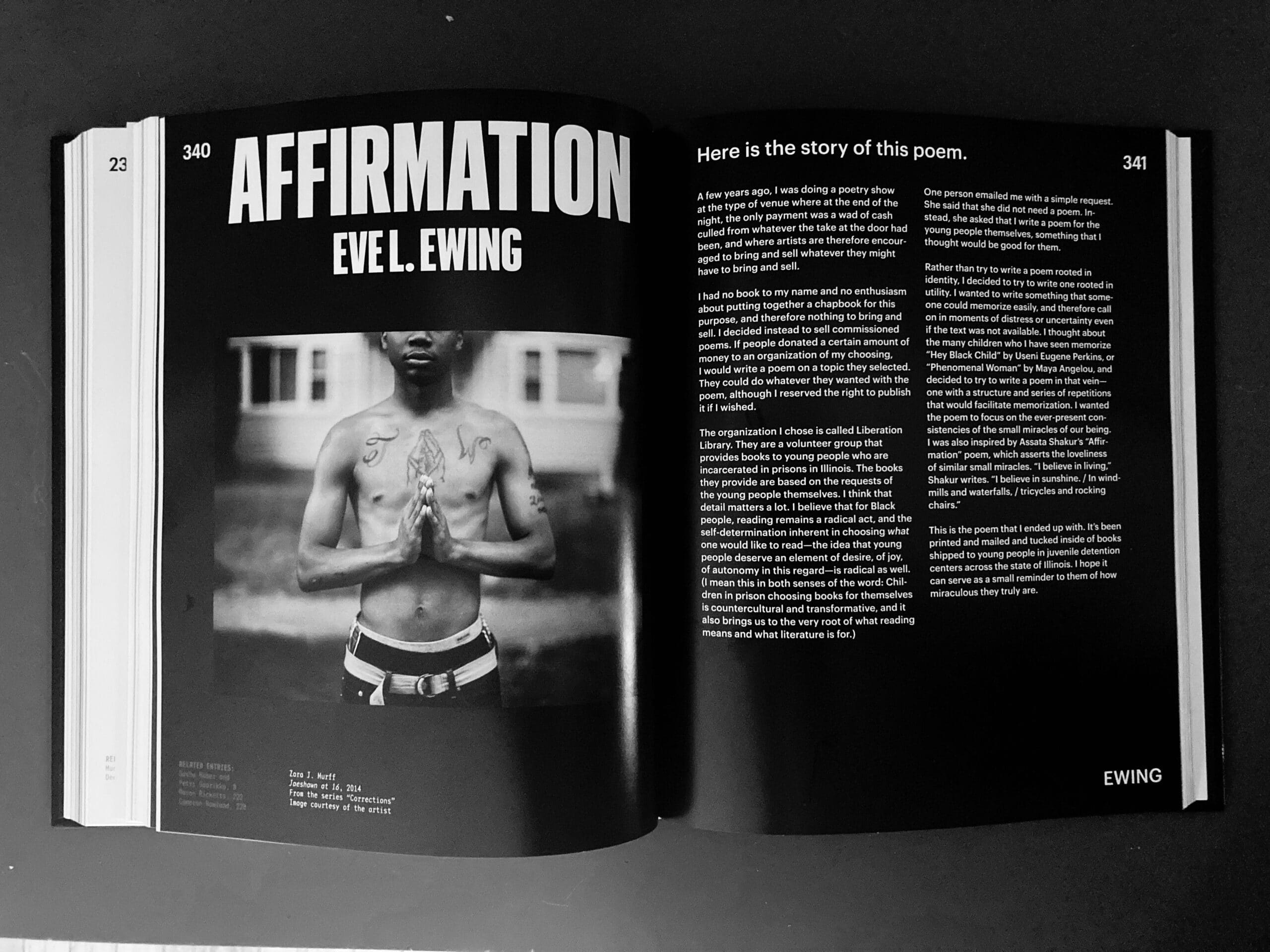 If you have a copy, open the book "Black Futures" to a page. What do you see?
#ThanksgivingWithBlackFamilies by the comedian, Ziwe Fumudoh. "From competitive dishes of macaroni and cheese to an elder relative's fundamental misunderstanding of the phrase 'short prayer,' the hashtag #ThanksgivingWithBlackFamilies showcases a collective Black experience" (161).
I opened the book to Black to the Land by Leah Penniman. I love the talk of food security, history of Black farming and pictures of working the land and joy!
I see a powerful image, in black and white, proclaiming what should be commonplace.
Page 44: "There are Black people in the future."
Page 38 transports me to a past where the Charles JoHansen Gallery used to be, I've never heard of King Britt without Ron Trent in a warehouse with parties, wine, Charcuterie snacks, and people dancing into the streets, then into the warehouse, then back again—the party starts at midnight and ends when everyone goes home or when the DJs get sleepy. good times to be had in the D's underground, IF you know where to look. #detroitlove
What are you carrying from the book with you into the Future?
The power of the imagery across so many different platforms and such an incredible range of contributors. It gives and gives.
The reminder and empowerment to give myself permission to unsee "the box." It serves no one.
Hank Williams's Black Survival Guide and the amazing art and poetry.
This post is a part of CultureSource's Innovation Week, a series of online programs and content highlighting organizational change and contemporary culture in Southeast Michigan, and the people who make both happen.