We're so grateful to our members—both new and steadfast—who were able to attend our Biannual Member Meeting for a morning of networking, presentations, and a tour of the Ford Piquette Avenue Plant Museum.
Keynote Presentation: Dr. Craig Howe
Our language, not just in the words we use, but the way we refer to Native Americans and American Indians, is key. But when it comes to land acknowledgements, action and research is equally important to language. Dr. Howe reminds us to be intentional and actually collect research to inform your land acknowledgements. What documents and treaties exist that legally recognize what indigenous group the land belonged to? What anthropological sources exist to tell you whom else might have inhabited the land? What Native groups, if any, are still in the area?
Dr. Howe also reminds us of the importance of looking at history through multiple lenses. He encouraged attendees to continue to seek out their own learning outside of educational settings that tells Native American history from the perspective of those who experienced it.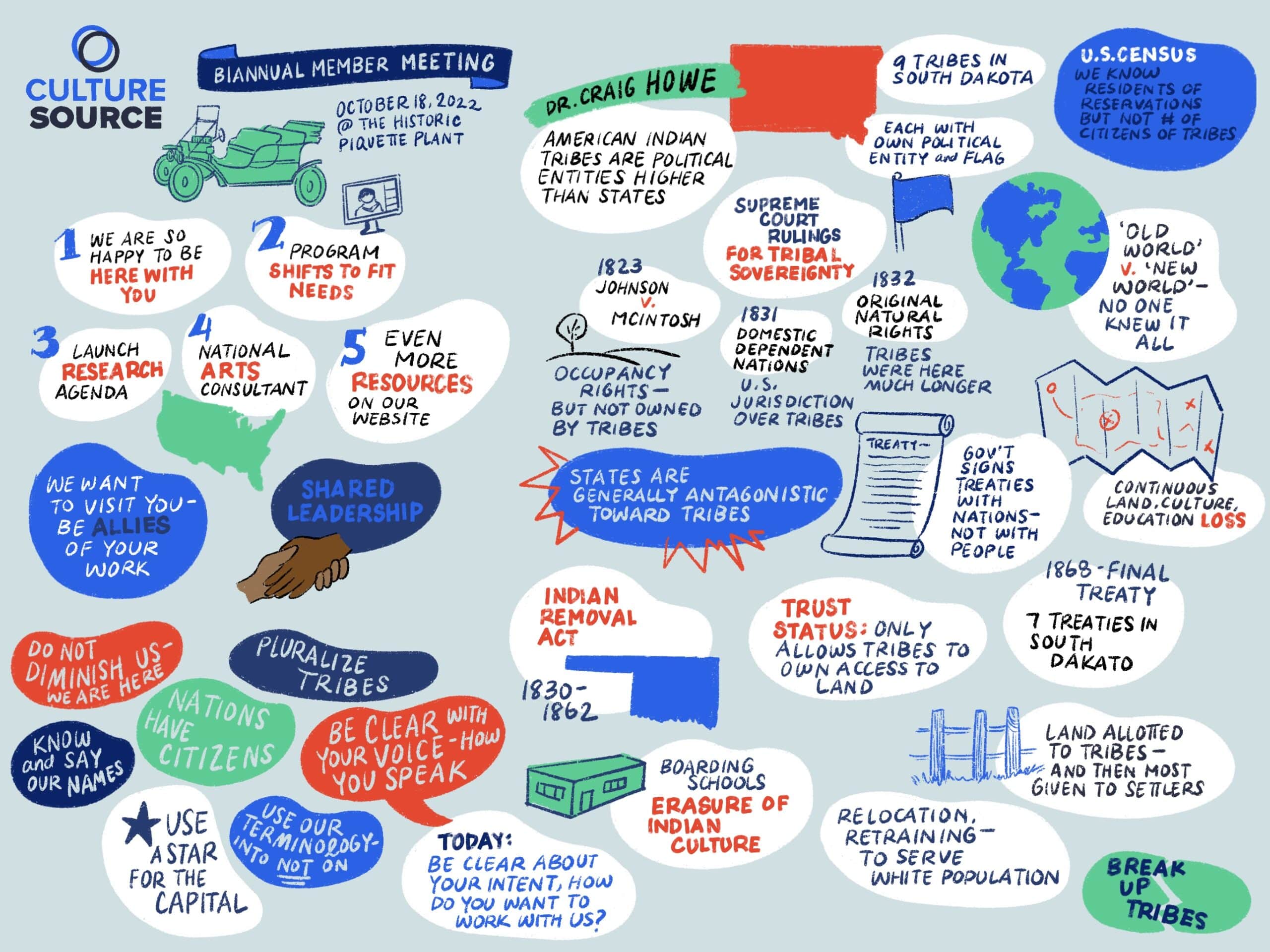 CultureSource Executive Director Omari Rush delivers opening remarks.

Panel with representatives from the Consulates General of Canada, Japan, and Mexico
Creating connections, specifically through art and cultural exchange, allows for a more genuine understanding across cultures and geographies. In exchanges with our closest neighbors and allies, we can relate to new people through shared experiences that foster stronger cultural understanding. If this is the type of work that interests you, get connected with local consulates in Detroit that can help you make connections with artists and cultural institutions in their home countries.
Panel Discussion on Shared Leadership
Adopting a shared leadership models poses an opportunity to uplift current talent, and prevent burnout by more evenly distributing responsibility. Organizations looking to hold on to institutional knowledge may find that pairing a long-term veteran with a new artistic director can create more dynamic workplaces that both honor legacy while still embracing the future.
Why Ford Piquette?

The Ford Piquette Avenue Plant Museum, the birthplace of the Model T and a new CultureSource member, demonstrates what it means for an organization to innovate through iteration. Over the past two years, arts organizations have been forced to constantly adapt to changing environments in order to stay afloat. This means being open to change and embracing trial-and-error. Ford Piquette demonstrates what can be achieved when you commit to continuous improvement, and as your ally in business building, CultureSource is looking forward to working with you in the coming months to build even greater capacities.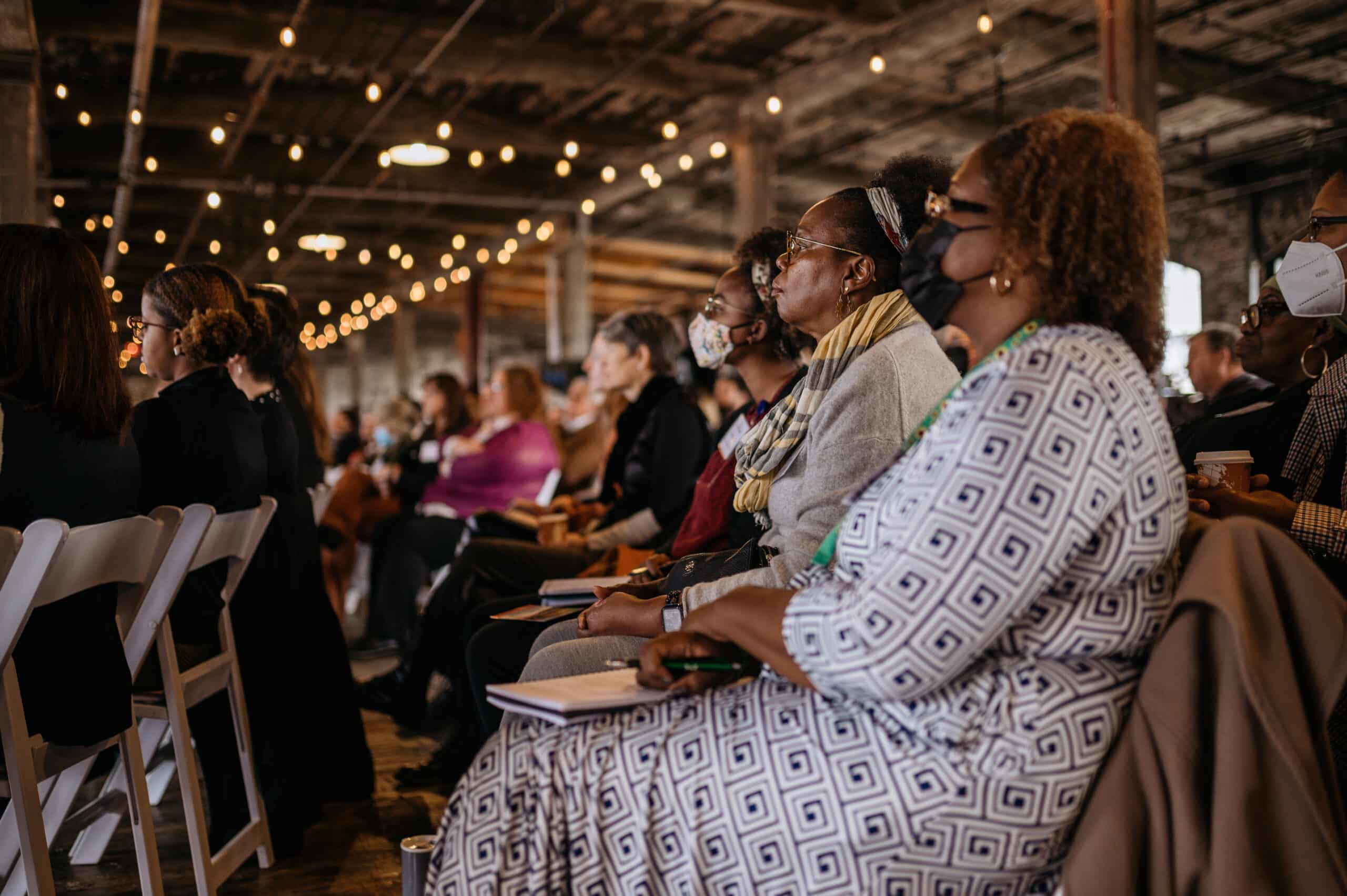 CultureSource members tune in to Omari's opening remarks.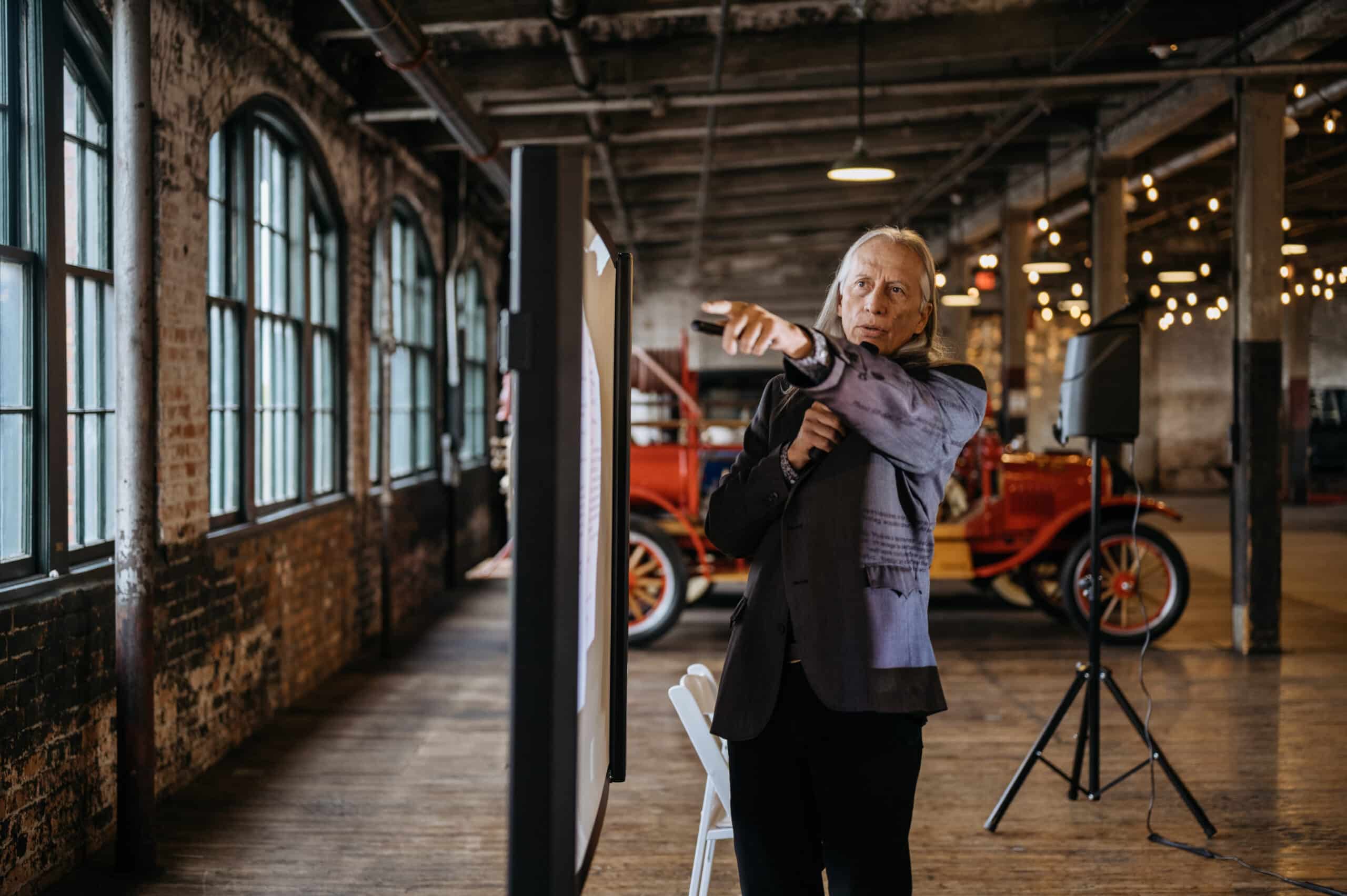 Dr. Craig Howe delivers his keynote speech on telling Native American history through new lenses.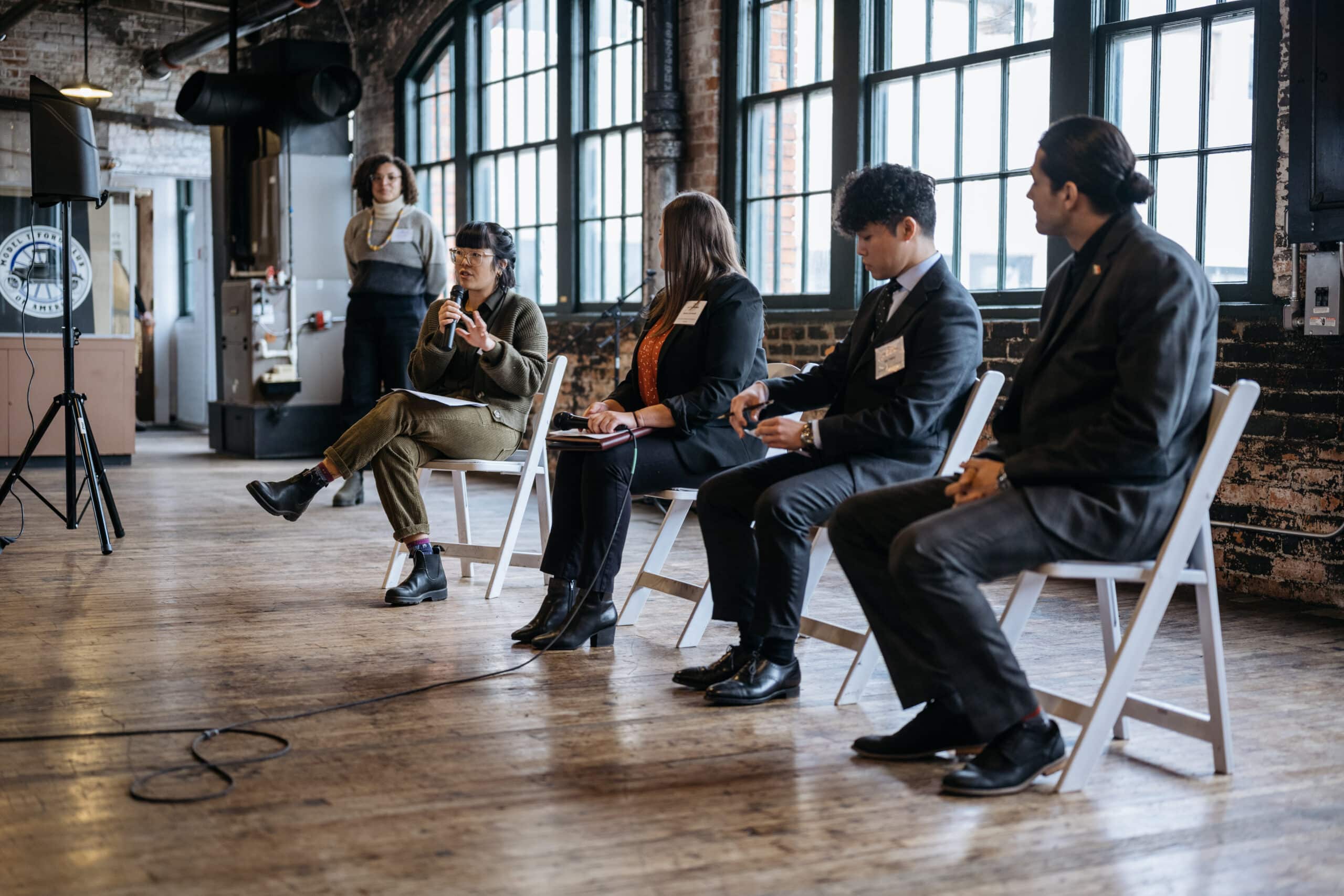 Panel discussion with CultureSource and representatives from the Consulates General of Canada, Mexico and Japan.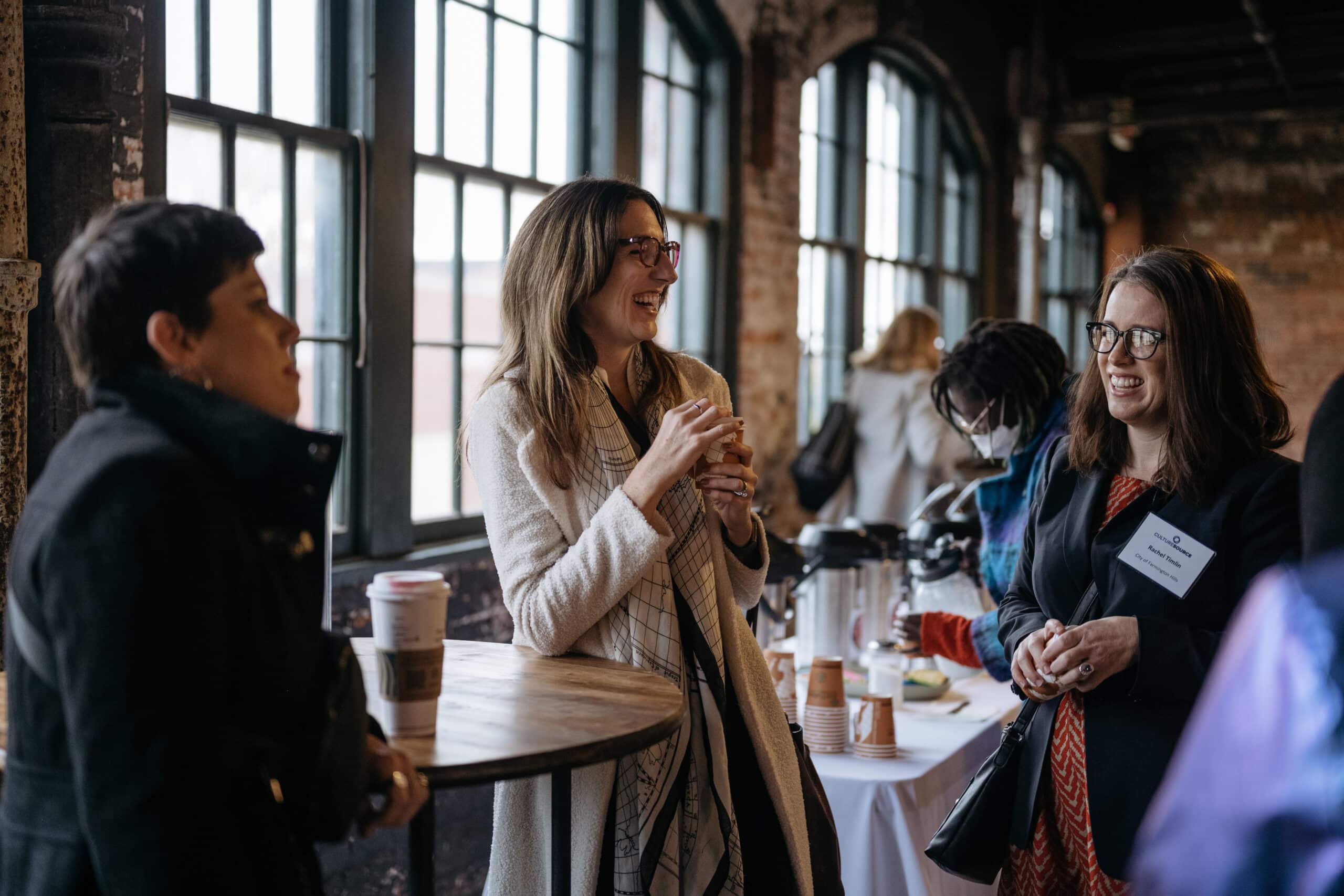 CultureSource members network in between presentations.