Different Times, New Ideas
These days, change can happen fast. In the arts sector, and society as a whole, we are encountering new challenges, revisiting persisting issues, and designing new ways to imagine life as we know it.
Our CultureSource blog has always been our slice of the internet, where together with our readers, we reflect, ask questions, uplift, celebrate, and inform. We will continue to do that through this curated blog, while also re-imagining what it could be.
This post, we're trying something new, inviting our first guest blogger to describe the work we wanted to uplift, in his own words. Keep reading for a special note from Aaron Dworkin, as he lets you all know about how he and Detroit Public Television (DPTV) and amplifying arts voices.
A Note from Aaron Dworkin
I hope that this message is finding you and your loved ones healthy and safe during these unprecedented times. At times, I find myself anxious, fearful, confident, angry, frustrated, despondent, but ultimately and, arguably, most importantly, hopeful. A significant source of that hope is ignited by the inspiring thoughts and actions of so many in our nation and around the world who are bringing about change and impact, especially in the field of the arts. It is within that context that I wanted to share with all of you an exciting new program (which we launched prior to the recent upheaval in our society).
Arts Engines, a new broadcast television and internet show, highlights the perspectives of the thought leaders and game-changers who are creating a significant impact in the field of the arts. Each episode reveals the human stories, best practices, and real-life experiences of those who power human creativity every day.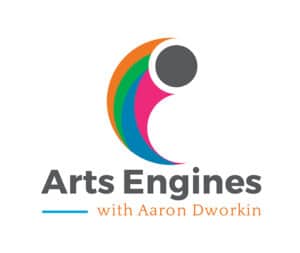 In partnership with Detroit Public Television, Arts Engines conducts interviews with guests, that are distributed and broadcast through both digital and broadcast media. The weekly show seeks to share the most valuable advice and input from arts administrators who tell their stories of creative problem-solving, policy, economic impact, crisis management, and empowering the future of our field. We are focused on facilitating the most important conversations in our sector from the Chairman of the National Endowment for the Arts to CEOs of major service organizations, presenting houses, orchestras, and academic institutions. Arts Engines seeks to inspire, share, empower, challenge, and connect our diverse audiences with the most influential leaders in our field. You can check out past episodes at ArtsEngines.org.
A core component to Arts Engines is that it is powered by the field itself. Over 20 of the leading arts organizations, including presenters, orchestras, academic institutions, and service organizations, have come together to serve as Creative Partners of Arts Engines. In this capacity, they play a lead role in the curation of shows and the weekly guests. Given the current crisis, the role of the arts and people's ability to connect with these creative leaders is more critical than ever.
I am so excited to share this initiative with all of you as fellow members and constituents of CultureSource. I would welcome any questions or collaborative ideas you would like to explore. You can always reach me at maverickviolin@gmail.com.
I look forward to your thoughts and wish you the best in the meantime!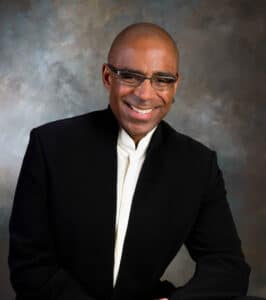 Aaron P. Dworkin
The host of Arts Engines
Professor of Arts Leadership & Entrepreneurship
School of Music, Theatre & Dance; University of Michigan
Professor of Entrepreneurial Studies
Stephen M. Ross School of Business; University of Michigan
Founder, The Sphinx Organization
Member, The National Council on the Arts
MacArthur Fellow
AaronDworkin.com