Aly Sterling, founder, and president of Aly Sterling Philanthropy, shares reflections on her educational partnership with CultureSource while providing a recap of the tips shared throughout the multi-workshop series.
The timing for our partnership with CultureSource on a sustainable fundraising educational series could not have been more fortuitous.
We had just kicked it off with everyone's favorite topic, "Tackling the Ask," when the world ground to a halt.
Plans and topics were adjusted on the fly, and Aly and our programs manager  Adam came together for a "rapid response" conversation to give nonprofits the perspective and next steps needed to keep moving through the uncertainty.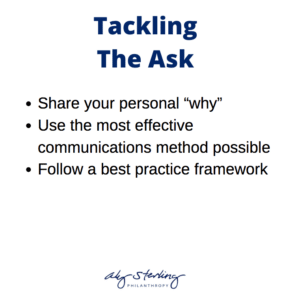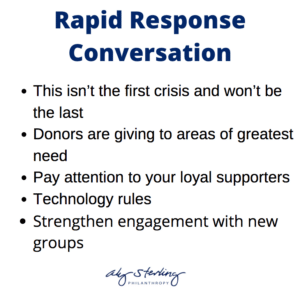 As the shutdown progressed, we followed our own advice and returned to the basics… providing tips for great interpersonal communications in the "The Art of Small Talk" and urging nonprofit staffers to manifest bright futures (for themselves and their communities') by "Cultivating Your Ambition to Lead."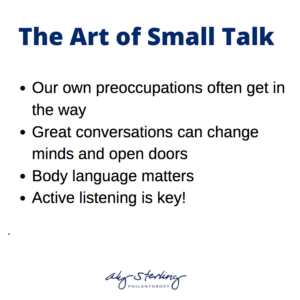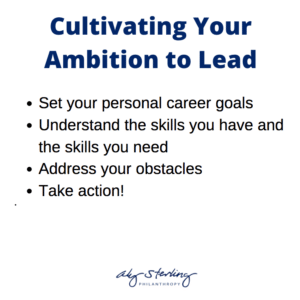 Today we're in a place where things are somewhat returning to "normal." Yet many of us are light-years from the confidence and indifference we felt in January. Progress is happening and it is a slow, messy, and painful process. Sometimes it feels like every step forward is accompanied by two steps backward. But this is how we eventually move forward.
It's inspiring to see nonprofit leaders and their supporters doing so much of the heavy lifting. It doesn't matter where they are – big city or small town – or what the topic – health, love, or justice – they (you!) are showing up and doing the work, day in and day out.
And that's what this sustainability series is all about. Giving nonprofit leaders like you the information you need to make the Zoom calls and marshal the volunteers and ask for the money.
During this time, take some proactive steps to prepare your mission from future upheavals. We recommend the following:
Ask your board to assist with donor stewardship.
Communicate, listen, repeat.
Use technology in every way possible.
Optimize your staffing and systems.
Stop apologizing for unrestricted gifts.
Find the silver linings and be grateful.
Address your obstacles
Take action!
The fundamentals matter now more than ever. This means we need to treat people the way we'd like to be treated. We need to create authentic connections. We need to speak our truth, share our gifts, and find joy.
There it is. There is no secret to life or fundraising. Success requires a methodical dedication to the process and people, followed with an open heart.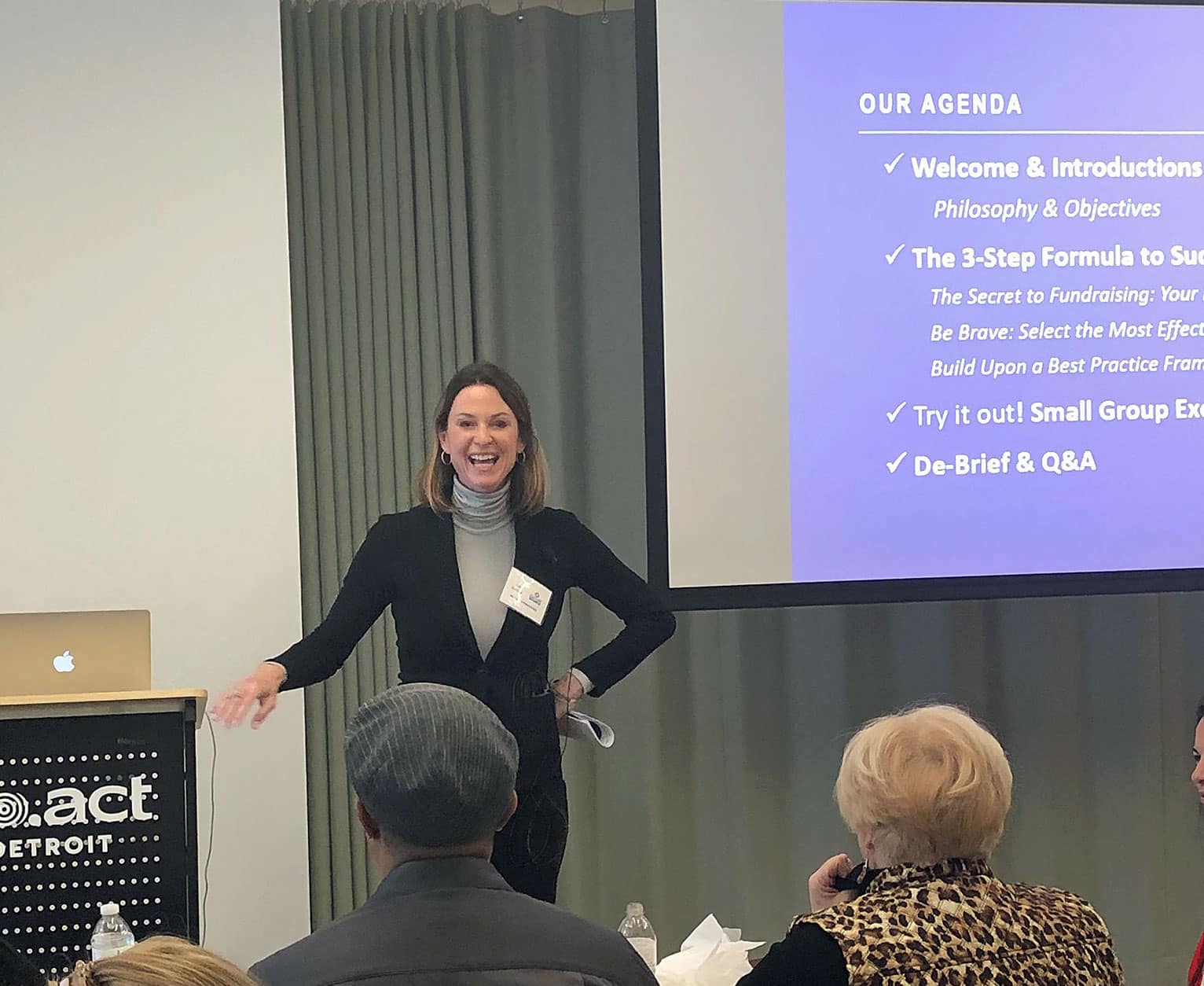 For more information on fundraising and donor cultivation, during these uncertain times, please contact Aly Sterling at [email protected] or see Alysterling.com. Aly is also a frequent instructor in the CultureSource Sustainable Fundraising for the Arts workshop series, and one of our amazing collaborators.