When the Dearborn Public Library, with help from the Dearborn Public Schools, was looking to select a book for their National Endowment for the Arts Big Read application, they searched for one that they thought would appeal to the most people in this community. The book they ultimately selected, Jhumpa Lahiri's 2003 novel, The Namesake, turned out to be pretty timely, too.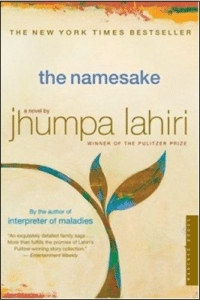 Focused on Gogol Ganguli—who is named after his father's favorite Russian author, living in America with his Bengali parents—Lahiri's novel touches on identity, immigration, and cultural assimilation, all subjects that dominate recent news headlines.
Henry Fischer, Librarian I at the Dearborn Public Library, hopes this novel—and the activities planned around it—will give people a better understanding about themselves and their neighbors, and a better appreciation for immigrants and immigration, too.
"I think it's a great book to read in terms of right now because you see an immigrant family in the story that makes great contributions to U.S. society," he said.
This will mark the third time the library has been selected to receive a NEA Big Read grant, which gives 75 grants to community reading programs each year, ranging from $5,000 to $15,000. The books selected for the NEA Big Read library are chosen based on criteria including the capacity to incite lively and deep discussion, which the Dearborn Public Library hopes this book does. The 20-plus books Big Read recipients can choose from on this year's list range from Tim O'Brien's The Things They Carried, Rudolfo Anaya's Bless Me, Ultima, Julia Alvarez's In the Time of Butterflies and Ernest J. Gaines' A Lesson Before Dying, each of which may be particularly resonant depending on their region. Since 2006, more than 4.8 million Americans have participated in a NEA Big Read event.
So what will the Dearborn Public Library do with the $12,800 they received this year?
There will be over 40 community activities and events throughout March and April—all under the theme "What's in a name?"— ranging from lectures and book discussions to yoga classes and a quilting project. The library is also doing a call for stories for the event, where people can submit everything from family recipes to their family's origin story.
First up is the kick-off event on March 18th. The afternoon will have multiple dance and music performances, free paperback copies of The Namesake (as well as a limited number in Arabic), the premiere of a community-produced video on the immigrant experience, and name stories with contributions from many Dearborn residents.
"I think you can do these programs and learn about yourself," Fischer said. "You can learn more about your name, what it might mean, what its history is, about your family history, and how that kind of links us all together in a way."
The Big Read Dearborn will also be linking together different community organizations like the Arab American National Museum. The museum will be hosting two events, a community book discussion on April 4th and Immigration from an Artist's Perspective on March 29th, which will explore Michigan Avenue's arts district.
AANM librarian, Kirsten Terry-Murphy, said they were excited to partner with the Big Read Dearborn this year because The Namesake is relevant to what they do at the museum and the Dearborn community in general.
"I think that it's a really a good step forward for the Dearborn community to be reading this book because it gives people a chance to read a story from the perspective of a first-generation immigrant," she said. "And even though it's a novel, it still kind of reflects real-life experiences of what people encounter when they are transnational or between two cultures."
Sounds like some politicians should give The Namesake a read as well.
For a full list of upcoming events or for more information about the Big Read Dearborn, click here.