Please join CultureSource in celebrating the appointment of board chair Dr. Tonya M. Matthews as the CEO of the International African American Museum in Charleston, South Carolina. She will be dearly missed, but our loss represents an incredible gain for the museum, as it has found in Tonya a progressive leader with a proven track record in inclusion, development and leadership. We wish Tonya success in her new role and thank her for her years of service to arts and cultural organizations in southeast Michigan. Read the full press release from IAAM below: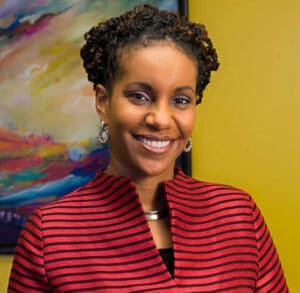 The International African American Museum has found the final piece as it puts together a global project that will change the landscape of African American history and its curation.
The woman chosen as its new CEO, Dr. Tonya M. Matthews, Ph.D. is an experienced executive, thought leader and educator with proven track records in organizational leadership, strategic planning, diversity and inclusion, program development and project management.
In 2013, Matthews moved to Detroit to serve as inaugural President and CEO of the Michigan Science Center, transforming the 80,000 sq. ft. facility from the former locally respected Detroit Science Center in active hands-on learning center with a 52-county statewide footprint that hosted sustainable virtual and long-distance learning programming and new innovative, hands-on exhibitions and programs annually.
Before that, Matthews served as acting Director of Inclusion for the American Alliance of Museums, directing the launch of Facing Change, a national initiative to diversify museum boards across the country with founding support from the Walton, Mellon and Ford Foundations.
Matthews is founder of The STEMinista Project, a ground-breaking initiative that inspires middle-school girls to consider tools and careers in STEM. The initiative uses collective impact program design, engages a global role model database has works with community partners to open access to 1000+ hours of STEM experiences for participants every year. Her most recent job as was Associate Provost of Inclusive Workforce Development and Director of the STEM Innovation Learning Center at Wayne State University.
But her heart lies in history as well, and she plans to engineer a global success with Charleston's gift to America and the world: a world-class museum at the site where more enslaved Africans entered bondage than any other place in the country.
Matthews received her undergraduate degree from Duke University in biomedical and electrical engineering, along with a certificate in African and African-American Studies, and her doctoral degree from Johns Hopkins University in biomedical engineering. She holds an honorary doctorate from Central Michigan University.
LEARN MORE