As 2021 comes to a close, we've been reflecting on key research insights that are guiding our thinking as we prepare for another year in which the only certainty is uncertainty.
At CultureSource we find comfort in data-driven, culturally informed decisions, and wanted to share some of the findings we're reading right now.
In the wake of the devastation of Hurricane Harvey, the Houston arts community was left with one question, "How can we be more resilient?" To answer that question, the Houston Arts Alliance commissioned a new report centering on the once invisible state of cultural emergency response and illustrates why the relationship between existing emergency management systems and the arts community is critical. The report provides resources and recommendations for building resilience in arts communities in an increasingly disaster-prone world.
Slover Linett Audience Research has published A Place to be Heard – Black Perspectives on Creativity, Trustworthiness, Welcome, and Well-Being. This report offers insights from conversations with Black adults around the U.S., who generously shared stories and reflections about how cultural activities, creativity and expression, and self-care can contribute to connection and well-being. The report synthesizes the rich insights and offers reflections that can inform practice, funding, and policy across the arts and culture field.
Equity in Wealth Management
The non-white-identifying population is about 42% of the United States, and it's growing every year, but this diversity isn't adequately reflected in our financial system. New research commissioned by the Knight Foundation shows that only 1.4% of total U.S.-based assets under management are managed by firms owned by women or people of color. Diverse communities are the future of our society and therefore of our economy. By diversifying who manages our nation's wealth, we can build a more equitable and prosperous future. The Knight Foundation is using their findings to remind the asset management industry that more needs to be done to increase equity and diversity.
Curtain Call for the Audience Outlook Monitor Study
After nearly two years, CultureSource and WolfBrown have concluded the Covid-19 Audience Outlook Monitor study in Southeast Michigan.
We hope our members and partners throughout the region found the insights useful in informing their plans about reopening and audience engagement. We'd also like to thank the CultureSource member cohort who contributed to the learning experience by participating in data collection and research methods.
Resources
On behalf of the entire CultureSource team, have a safe and happy holiday. We look forward to connecting with you next year and hearing how these insights will impact your planning processes. Until then, happy reading!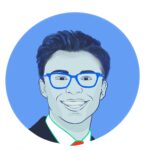 Rob Swetlic
Communications Director
CultureSource