As a part of our programmatic focus on representational justice, CultureSource asked Simone Eccleston, director of hip hop and contemporary culture at the John F. Kennedy Center for the Performing Arts to create a mini-curriculum reflecting on hip hop as representational justice.
Women have been indomitable forces within Hip Hop Culture. They have been integral to its development, at the heart of its trajectory and will be pivotal to its future. With the celebration of women as one of our programmatic cornerstones, the curriculum below represents a mapping of our work through six artists encompassing a cross-section of women that we have presented, collaborated with and/or celebrated at the Center. They reflect our diversity, brilliance, power and strength and have helped generations of women feel seen, heard and represented in the Culture.
To learn more about the Kennedy Center Hip Hop Culture Program and our Hip Hop Culture Council, please visit our website.
Advisory: Some of the content selected has mature and/or explicit language.
Roxanne Shanté – Roxanne Roxanne  (2017) – Netflix
The biopic tells the story of Hip Hop pioneer and trailblazer Roxanne Shanté. Known famously for  "Roxanne's Revenge," the Roxanne Wars and for being a part of The Juice Crew, Shanté is a celebrated battle emcee that opened doors for generations of women that followed. We have been honored to have her at the Center twice. She was a part of a Pioneering Emcees series that we presented which featured veteran artists MC Sha-Rock, Queen Lisa Lee, Kool Moe Dee, Whodini and Kurtis Blow. Her most recent presentation was the screening of her film followed by a post-show discussion that included: Shanté, actress Chanté Adams, and Hip Hop Culture Council member Mimi Valdés, who served as one of the Executive Producers of the film. She is currently hosting her own radio show—on Kennedy Center Hip Hop Culture Council Member & Kennedy Center Honors recipient LL COOL J's Rock the Bells station—on Sirius XM entitled "Have A Nice Day." It's aptly named after a song of the same title from her 1989 album Bad Sister.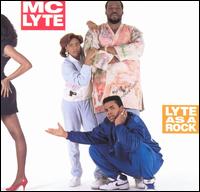 MC Lyte – Lyte as a Rock (1988)
"Do you understand the metaphoric phrase 'lyte as a rock?'/It's explaining how heavy the young lady is…" For me, these lines say it all. MC Lyte is a legend. She has allowed generations of women to see themselves powerfully reflected in the Culture, including myself, and has demonstrated what longevity looks like with the release of eight studio albums between 1988 and 2015. She is one of our founding Hip Hop Culture Council members and we celebrated the 30th anniversary of her debut album Lyte as a Rock in 2018, with a stunning one-night-only performance. It was an incredible evening. She is truly the consummate artist, performer, and storyteller. While there are several classic cuts on this album, favorites include "Lyte as a Rock" and "Paper Thin." You should also check out her storytelling on "Poor Georgie" from her 1991 album Act Like You Know.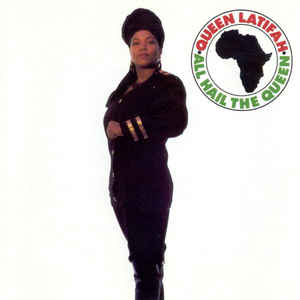 Queen Latifah – All Hail the Queen (1989)
As an artist, Queen Latifah was unapologetic in her Blackness, womanhood and queendom. As one of Hip Hop's early self-proclaimed feminists, she rocked her crown royally and dutifully and made sure that as Black women and girls, we all knew that we were queens too. She fully owned herself and fashioned herself in her own image and was unwilling to be confined to a single lane. She is a multihyphenate and mogul archetype. With a career encompassing music, tv, film, and a robust portfolio of entrepreneurial ventures, she created a blueprint for many artists to follow. A classic cut and feminist anthem from her debut album All Hail the Queen is "Ladies First" featuring Monie Love. In addition, check out her Kennedy Center performance of "Latifah's Had It Up 2 Here" from her 1991 album Nature of a Sista'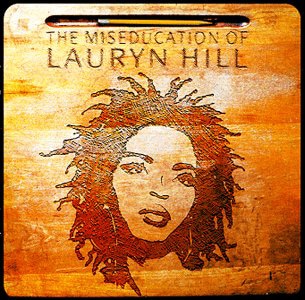 Ms. Lauryn Hill – The Miseducation of Lauryn Hill (1998)
The Miseducation of Lauryn Hill is a classic album that made every Black girl and woman in the 90s feel seen and heard. Ms. Hill spoke our truths as she grappled with and provided testimonies on identity, love & relationship, motherhood, spirituality, and purpose. The brilliance of having the classroom interludes provided an understanding that life is a classroom and love in all of its facets is one of our greatest teachers. No matter the age, we are all on this journey. Ms. Lauryn Hill was the headliner at this year's BGR!Fest presented by Kennedy Center Hip Hop Culture Council Member and BLACK GIRLS ROCK! founder & CEO Beverly Bond.
We also celebrated the legacy of Ms. Hill and her solo debut album, a year prior, by hosting a book talk and signing with award-winning feminist author and journalist Joan Morgan for her book She Begat This: 20 Years of The Miseducation of Lauryn Hill.  The book talk was an  expansive, in-depth, and heartfelt analysis of Ms. Hill's contributions that also featured Kennedy Center Hip Hop Culture Council member Kierna Mayo, who was the former Editor-In-Chief of Ebony and co-founder of Honey Magazine, and critically acclaimed blogger Demetria Lucas. Morgan is also the author of When Chickenheads Come Home to Roots: A Hip-Hop Feminist Breaks It Down, another essential book for your library.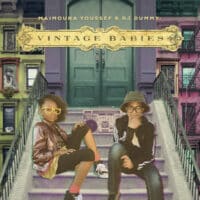 Maimouna Youssef aka Mumu Fresh – Vintage Babies (2017)
Maimouna is nothing short of extraordinary. She is a singer, emcee, songwriter, activist, educator and healer. She is a beloved part of the Kennedy Center artistic family and has had several performances with us over the years. She wrote a beautiful song in honor of Sandra Bland "Say My Name" Her work is a soundtrack for the movement and for life. If you haven't watched her Tiny Desk Concert, I highly recommend it. It includes quite a few favorites including "Ink Pata," "Miracles/Work In Progress," and "Say My Name."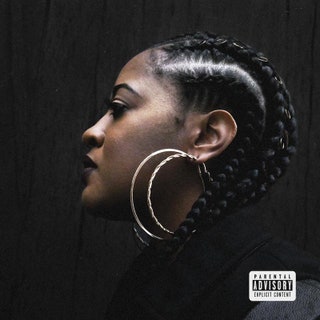 Rapsody – Eve (2019)
Eve is such a beautiful album. Rapsody is an outstanding lyricist and the way that she dialogues with history and situates herself and us as listeners within a dynamic continuum of extraordinary women is really empowering, affirming and grounding. It is also a powerful rumination on being Black in America through a womanist lens. I also love the production on the album which includes production by acclaimed producer, Jamla Records founder and Kennedy Center Hip Hop Culture Council member 9th Wonder, Khrysis, Nottz, Eric G and Mark Byrd. It has been a joy to have Rapsody with us at the Center as part of BGR!Fest presented by Kennedy Center Hip Hop Culture Council Member Beverly Bond and BLACK GIRLS ROCK! for two years in row. A few of my favorites from the album include "Nina," "Aaliyah" "Oprah" feat. Leikeli47 (another really talented and imaginative artist that we've had at the Center), "Maya" feat. K. Roosevelt, "Ibtihaj" feat. D'Angelo & GZA, "Hatsheput" feat. Queen Latifah and "Afeni" feat. PJ Morton.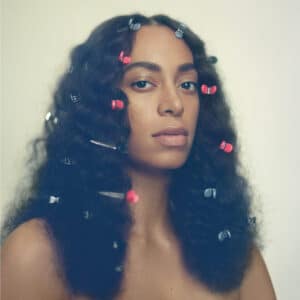 + Contemporary Music Bonus:
Solange – A Seat at the Table (2016)
Since my work encompasses Hip Hop and Contemporary Music, A Seat at the Table is a masterpiece and a must on my list. A Seat at the Table is a meditation and a balm for the soul. It is a powerful treatise on what it means to be Black in America. Since its 2016 release,  I have returned to the album more times than I can count. I have hosted listening sessions with friends and allowed it to wash over me in solitude. It has provided me with respite and a sanctuary during many moments throughout this dual pandemic and at times when "the work" was difficult. This path is not easy but I am grateful for it and thankful to have a soundtrack to help carry me through – "Cranes in the Sky," "Don't Touch My Hair" and "F.U.B.U" always come through in the clutch!
I will also add that Solange was my very first performance at the Kennedy Center. The production is one that I will never forget. She was warm and generous and I loved watching her during sound check. She was so clear in the articulation of her vision and direction and the performance was one for the books. I can vividly recall this moment when she was in the house singing to an elder; the exchange of energy and light was absolutely transcendent. The entire Concert Hall was on its feet and erupting with joy – Black joy. It definitely marked a moment and declared – WE ARE HERE.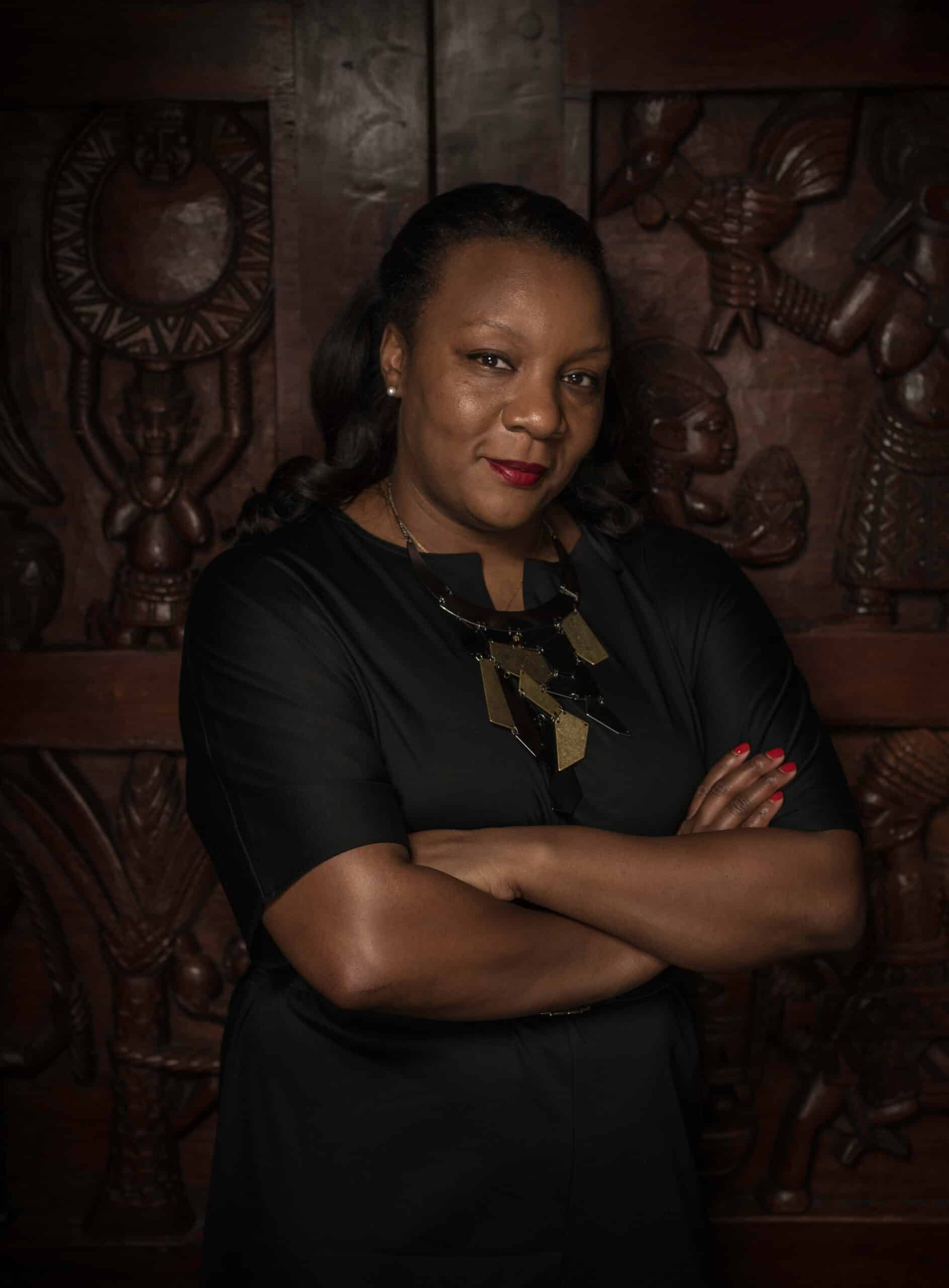 Simone Eccleston
Director of Hip Hop and Contemporary Culture
John F. Kennedy Center for the Performing Arts
Simone Eccleston is the inaugural Director of Hip Hop Culture and Contemporary Music at the John F. Kennedy Center for the Performing Arts. In her position, Ms. Eccleston is responsible for the creative leadership and artistic administration related to the Center-wide collective output of Hip Hop Culture Programming, in addition to introducing high-quality Contemporary Music and cross-genre programs. Since joining the Center, Eccleston helped bring world-renowned performances and artists such as De La Soul, The Roots, Common, Solange, Raphael Saadiq, Robert Glasper,  Queen Latifah, MC Lyte, August Greene, Bilal, BGR!Fest and the theatrical reading of Ta-Nehisi Coates' Between the World and Me to Kennedy Center stages. She also established the Center's first Hip Hop Culture Council, in partnership with Artistic Director Q-Tip. Prior to her appointment, she was the Director of Programming at Harlem Stage, one of the nation's leading arts organizations committed to supporting visionary artists of color through the commissioning, development, and presentation of their work. She also served as the Director of Touring and Concert Productions at Revive Music Group. For her outstanding achievements and commitment to service, she has been honored by The Root 100, the YBCA 100, the Washington Business Journal's "40 Under 40" and the Jackie Robinson Foundation as a "42 under 40 to Watch" Distinguished Alumnus.