The immersive Van Gogh exhibit in downtown Detroit is ever-present. Friends, family, and strangers are telling me about how they have flocked to the experience and some have even been moved to tears.
With a hefty marketing budget and worldwide footprint, this site-specific, digitally-immersive event is garnering massive attention and generating massive revenue.
The Van Gogh exhibit makes me wonder, what is the future for locally-developed or -presented digital arts experiences? What do arts nonprofits need to create experiences that captivate audiences and earn revenue equal to or greater than the Van Gogh experience's?
To address these questions, at CultureSource, we are renewing support of our member organizations' digital transformation by offering a new round of funding for the enhancement of their digital technology, in partnership with the Gilbert Family Foundation.
Insights about growing the digital capabilities of arts organizations are highlighted in preliminary findings from research we commissioned from 8 Bridges Workshop, which involved following the tech journeys of a dozen CultureSource members over the past six months.
We hope these findings prompt you to brainstorm about your organization's digital capacity and apply to get your tech investment idea funded. We also encourage you to have a free consultation with our technologist-in-residence to help you strategize around building your organization's digital infrastructure.
Explore more below, and please contact me directly if you are ready to create a locally-based competitor to the Van Gogh experience.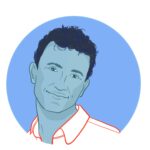 Adam DesJardins
Resource Services Manager